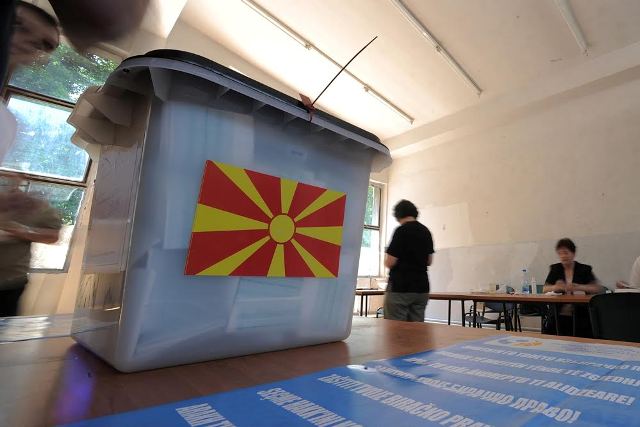 Skopje, 23 September 2015/Independent Balkan News Agency
By Naser Pajaziti
Debates are taking place in FYR Macedonia on the participation of the Diaspora in the general elections that will take place on 24 April 2016.
So far, the Diaspora has voted in two elections, but there's been lots of criticism for abuses and the responsibility for this has fallen upon the largest party in power, VMRO-DPMNE.
So far, three MPs have been elected from the Macedonian and Albanian Diaspora. But now, a larger number of MPs from the Diaspora is being demanded.
Prime Minister and leader of VMRO-DPMNE, Nikola Gruevski, demanded 20 seats from the Diaspora.
"We want the Diaspora to have its representatives in Parliament and I believe that it's not represented as much as it should at the present. For this, we suggested on increasing the number of MPs from 3 to 20", Gruevski declared.
The largest opposition party, SDSM (Macedonian Social Democratic Union) is against Gruevski's proposal, but it says that there must be debates on this issue. "We're looking into several models and we will come out with our proposal", SDSM declared.
Albanian parties do not want the Diaspora to vote, because they fear rigging from the largest party in power.
United Macedonian Diaspora (UMD), an organization of Macedonians in the USA, has demanded a larger number of seats for the Diaspora.
"The Diaspora must have the right to vote, because they have strong ties with their country and are strong contributors", UMD declared.
But, associations of Albanian Diaspora in FYROM who live in Europe and USA want the Diaspora to vote, but by meeting certain conditions.
"There must first be more engagement to register Albanian Diaspora originating from Macedonia, to issue them with personal documents and organize a normal process of voting. In the last elections, there were many irregularities. Albanian voters in the Diaspora were not issued with documents, they were not informed on the voting process or the location of poll stations", declared for IBNA, Mamut Skenderi from the Albanian American Association in Chicago.
Political analysts say that VMRO-DPMNE is the most organized party in the Diaspora and for this, it's trying to increase the number of MPs elected by the Diaspora from 3 to 20 seats, in order to win as many seats as possible in the 24 April 2016 elections. /ibna/