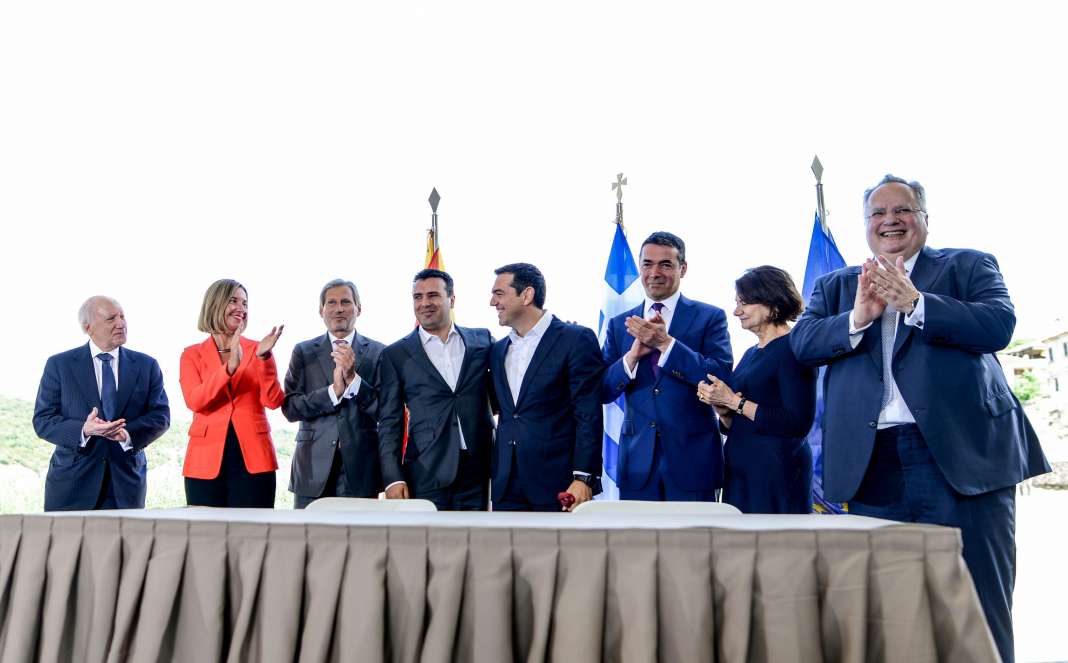 Tomorrow, parliament in FYROM will continue to debate about the Prespa agreement which changes the country's name to "North Macedonia", however, there's still a situation of uncertainty surrounding the voting process.
Opposition MPs have decided not to participate in the debates in order to reduce the time of these debates. IBNA learns that VMRO-DPMNE lawmakers are not expected to be present in tomorrow's debates. This will put an end to the Prespa agreement, because the majority is not able to secure 80 votes on its own.
"Our parliamentary group has given everything and there's no longer need for further debates. We call on majority MPs to give up on their speeches and pass on to the voting process", VMRO-DPMNE declared.
With this, the largest opposition party has also rejected the invitation sent out by PM Zoran Zaev for dialogue and compromise in order to vote the Prespa agreement in parliament.
Meanwhile, the ruling party, SDSM has reacted by underlining that the opposition has a historical responsibility in order not to leave the country in isolation.
"If you continue to block the future of Macedonia, then in the coming days we will declare fresh elections", SDSM declared.
Political analyst Albert Musliu says that these coming hours are decisive in order for the sides to reach an agreement.
"I hope that the sides will know how to appreciate this moment and put the country's interests above party's interests", Musliu said.
In case constitutional amendments fail to be voted in Parliament, then the country will head to parliamentary elections. According to analysts, these elections may be held by mid December and they will be organized by a government of technocrats without Zoran Zaev as PM. /ibna/