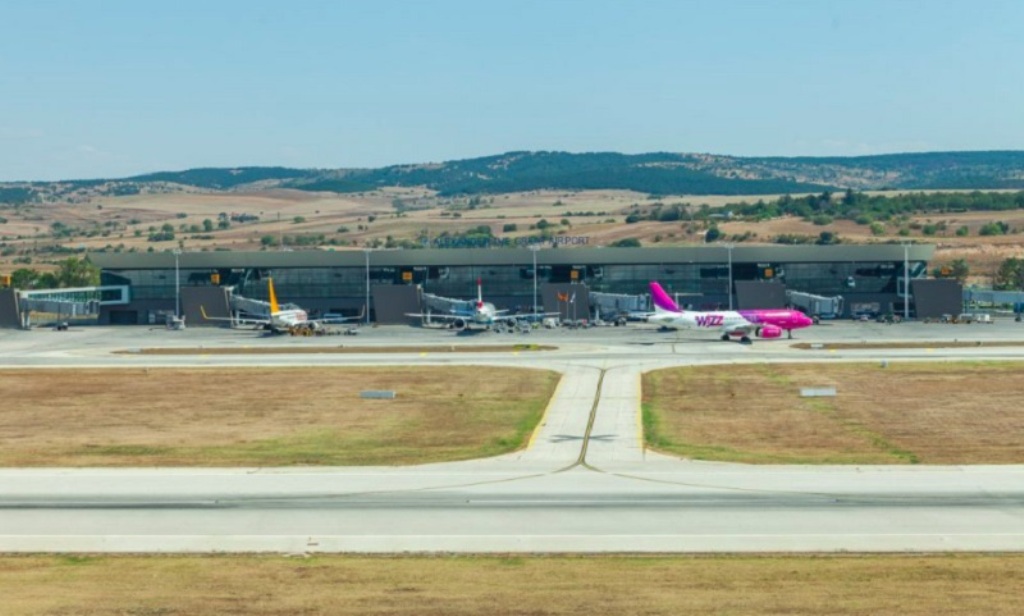 Debates are taking place in Skopje on the name change of "Alexander the Great Airport". The Diplomatic Corpus, a Skopje based organization, has made a proposal to name the airport located in the suburbs of Skopje "Kiro Gligorov". Gligorov was the first president after the declaration of the independence of the country from the former Yugoslav Federation.
"If we give the airport this name, we honor the figure of Kiro Gligorov, who has given such a big contribution for the creation of a contemporary state", said Dimitar Belcev of the Diplomatic Corpus.
This proposal comes at a time when talks are being held with the Greek side to rename the airport, the highway and several monuments, because they hold the same name as several personalities belonging to Greek history, such as Alexander the Great and Philip II.
Prime Minister Zoran Zaev has accepted this incentive, but according to him, this proposal must be part of a broad public debate.
"I liked this idea since the very beginning, but I want to hear the opinion of the people and I want a debate on this issue", PM Zaev said.
Albanian political parties said that they don't want to offer their comments on this proposal, as, according to them, if an incentive is undertaken to change the name, then other proposals must be made to, leading to an open debate with the involvement of civil society.
After the name of the Skopje Airport was changed from "Petrovec" to "Alexander the Great" in December 2006 by the government led by former PM Nikola Gruevski, Greece issued a strong reaction and this led to a rise in diplomatic tension between the two countries. In turn, this also led to the process for the solution of the name contest to be blocked. In this case, FYROM was the one to lose, as it failed to become a NATO member and couldn't make any progress in the EU integration process. /balkaneu.com/