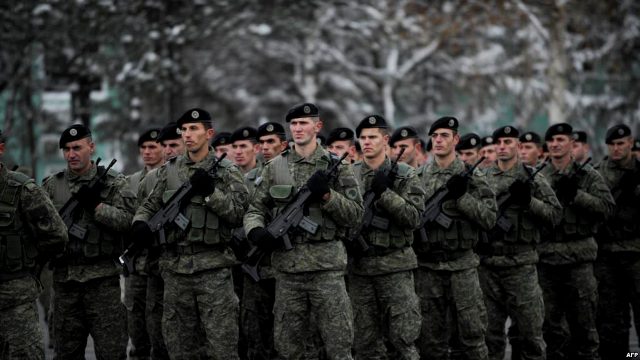 Today, Kosovo MPs will offer their ideas on how the future army of Kosovo will be formed.
Unable to take a decision on the creation of the Armed Forces of Kosovo through an amendment of the Constitution, several MPs, led by Daut Haradinaj of the Alliance for the Future of Kosovo, have taken an incentive to review the current law and give extra powers to Kosovo Security Force.
But even this incentive is seen with skepticism by several majority MPs.
Anton Cuni of the Democratic League of Kosovo, member of the Interior Affairs Committee, says that every tendency to transform FSK or change its essential competences must be made through the Constitution and not by amending a law.
"Other alternatives, such as the one to transform FSK into Armed Forces by means of a law is an issue that may be contested. First of all, it may be contested by the Constitutional Court, but it may also be contested by our partners and international allies, who have supported us during the process of freedom, independence and democratic developments", he said.
NATO's Secretary General, Jens Stoltenberg has declared during his visit to Kosovo that NATO backs the development of the current capacities of FSK, while, as far as transformation is concerned, he declared that "it is a legal issue which belongs to the institutions of Kosovo".
Zafir Berisha MP says that Kosovo is late as the issue of FSK is concerned and according to him, the declaration of NATO's Secretary General suggests that FSK must be given extra powers.
"The declaration of the NATO's Secretary General suggests that we must act now. I believe that in the days to come consensus will be reached between political forces and I believe that we're well behind, as something like that should have happened since 2013", Berisha said.
The creation of Kosovo's Armed Forces has currently become impossible, due to the need to change the Constitution. This change cannot be made without the support and the votes of the Serb MPs, who claim that this is not the right time to discuss on the army of Kosovo. /balkaneu.com/