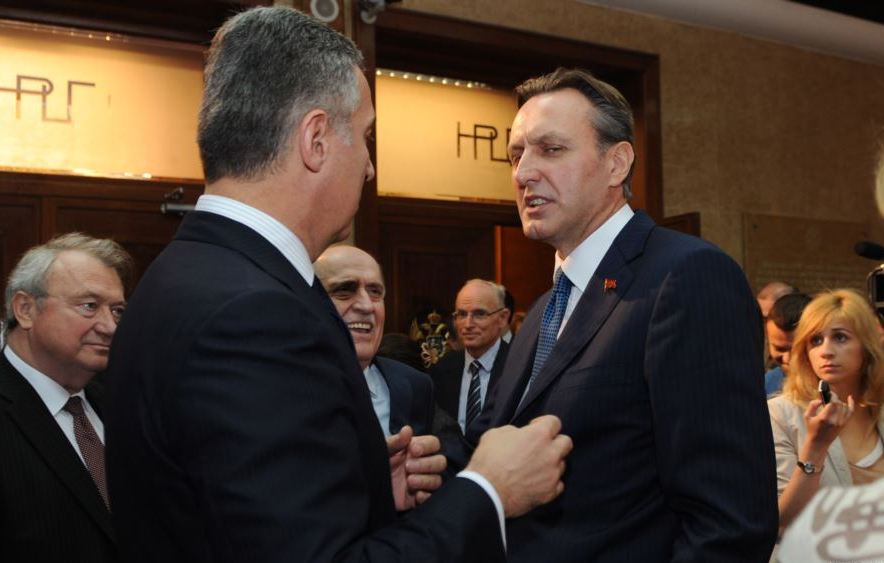 Podgorica, July 17, 2013
The review of the state budget for 2013 has led to debates and many discussions between parties of the governing coalition in Montenegro.
PDS of Milo Gjukanovic and PSD of Ranko Krivokapic have had a long discussion which lasted until the early hours of Wednesday for the rebalancing of the articles of the state budget.
Present in this meeting were also the vice chairmen of these two parties, the chairmen of the two parliamentary groups, the political director of PDS and the General Secretary of PSD.
At the focus of the talks between the two parties part of the governing coalition has been the delicate issue of the bankruptcy of KAP aluminum plant and other topics of a political nature.
Thus, Gjukanovic and Krivokapic (photo) have also talked about the constitutional reforms and the work of the survey committees of the parliament of Montenegro.
They have said that there have been no debates about the constitutional reform, while there are disagreements about the work of the survey committees, but they haven't offered any further details.
Partners in the coalition are trying to find solutions about the disagreements that exist between them. One of the issues that has sparked more debates is the debt that KAP owes to Elektro-Ekonomia, a state institution which produces and administers electricity in Montenegro. The two parties share opposite opinions about the future of KAP.
PSD believes that the final dissolution of KAP is the only way and a rational decision, while PDS believes that KAP can carry on and that it cannot shut down.
Several analysts say that the review of the budget and the lack of an agreement for the payment of KAP's debts can lead to a political crisis in the country, the fall of the government and early elections.
But, the two main parties in the government, after the meeting of their leaders said that the failure to vote the current version of the reviewed budget doesn't mean a fall of the government or declaration of early elections. /ibna/