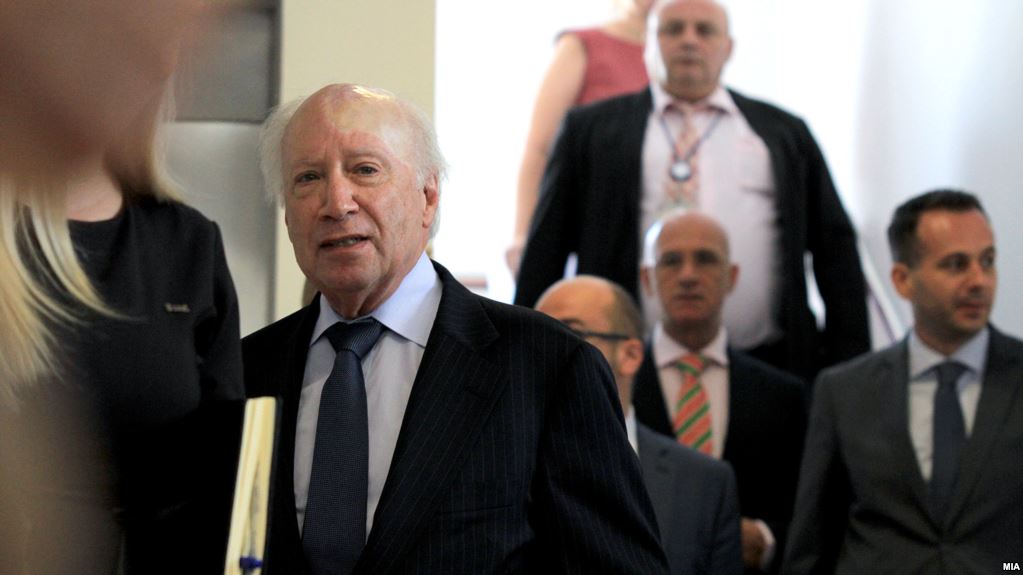 Debates are taking place in Skopje in relation to the issue of the name contest with Greece, following fresh efforts to put an end to this problem which has been lasting several years.
The largest opposition party, VMRO-DPMNE has said that the decision to solve the name contest is not a right held by a single political party or a single politician, but a right which is held by all the people, who should have their say in a referendum.
The reaction of the largest opposition party comes following a declaration by Assembly Speaker, Talat Xhaferi that MPs have the capacity to decide on the country's constitutional name on behalf of the citizens.
"We don't accept ideas and proposals which threaten the identity of the Macedonian people", this party said.
In a televised interview given during the weekend, Foreign Minister Nikola Dimitrov said that he expects that the UN intermediary, Mathew Nimetz to come up with a concrete offer for the solution of the name contest.
"We cannot accept a bad proposal just for the sake of the solution", minister Dimitrov said.
Former ambassador Risto Nikosvki says that a deal has been reached, but this deal is being withheld by the UN negotiator, Mathew Nimetz.
"Nimetz already has a proposal now and it's just a matter of time until he announces it, in order not to cause any discontent", said former ambassador Nikovski.
After a three year pause, talks resumed last week in Brussels for the solution of the name contest, but no details have been provided as to what representatives from Skopje and Athens have discussed. /balkaneu.com/