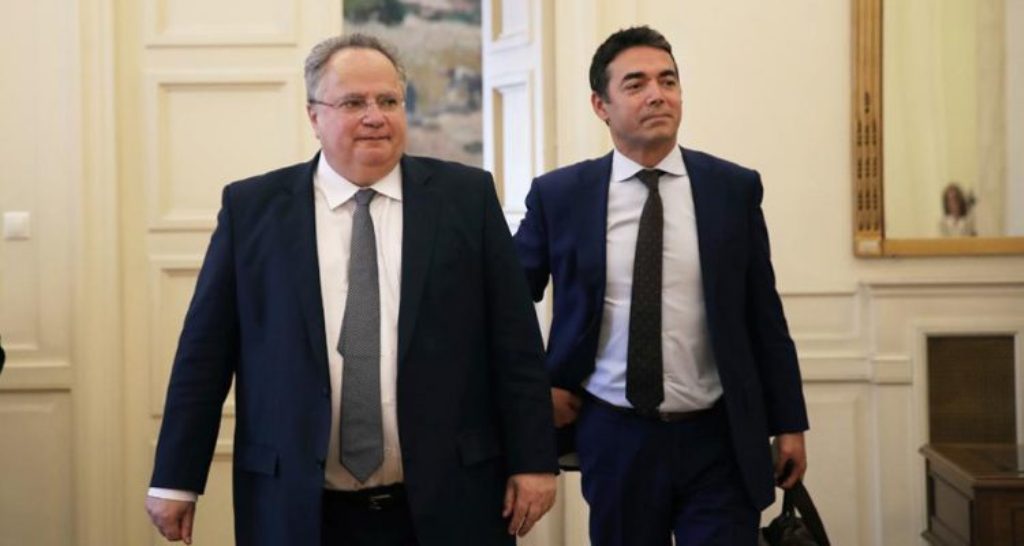 More and more rumors have spread in Skopje that the visit of the head of the Greek diplomacy, Nikos Kotzias, will push forward the process for the solution of the name contest.
Diplomats, politicians and political analysts say that the new government may give way to the finding of a new solution.
Politician Vasil Tupurkovski says that what's more important is the fact that both sides have expressed their interest to find a solution with the intermediacy of the UN's negotiator, Mathew Nimetz.
"Both countries must submit serious proposals and these proposals must be the product of good relations. We, here in Macedonia, believe that we're developing these kinds of relations. But for the Greek side, this is not that easy of an issue", Tupurkovski, former chairman of the Democratic Alliance says.
Political analyst, Urim Saliu says that the country must come out of this isolation by finding the courage to find a solution.
"The name issue is one of those things that this government must handle seriously. We will not be able to adhere to the EU or NATO without a solution to the name contest", says journalist Saliu.
Meanwhile, from Durres, PM Zoran Zaev has declared that until the end of the year, he's expecting from the UN special representative, Nimetz, to come up with new proposals for the solution of this contest.
"I expect Nimetz to offer new ideas on this issue until the end of this year. I am convinced that the positive atmosphere that dominates in the entire region and Macedonia's positive approach with all countries of the region, may be a positive step in addressing such sensitive issues", Zaev said.
The EU chief of diplomacy, Federica Mogherini said after the last visit that she had in Athens with the head of the Greek diplomacy, Kotzias, that she was hopeful that in the months to come, there will be progress in the talks between Athens and Skopje on the issue of the name contest.
The head of the Greek diplomacy is expected to arrive for a visit to Skopje on 31 August, but he will not fly to "Alexander the Great" airport in Skopje, but will travel by car from Thessaloniki. According to media in Skopje, the reason for this relates to the name of the airport of Skopje, which has sparked the reaction of the Greek side. /balkaneu.com/