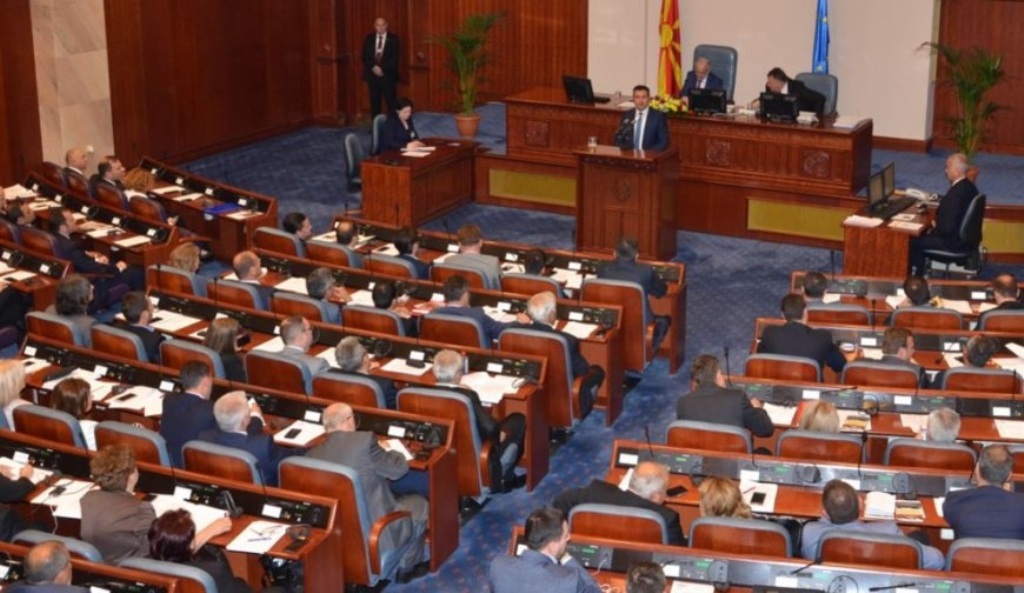 Parliament in Skopje is expected to start the third and final phase of debates regarding the constitutional amendments which are related to the Prespes agreement on the issue of the name.
The parliamentary session is taking place without the participation of VMRO-DPMNE lawmakers, but the majority is convinced that it has the necessary 80 votes.
PM Zoran Zaev called on MPs to become part of those who want to see the country in the European family.
"We have signed clear agreements for the future of our country. We have not given way anything and nobody has taken anything from us. You have to choose between the European future and isolation. The world sees us and expect us to show utmost responsibility", Zaev said among others.
The largest opposition party, VMRO-DPMNE joined the protests taking place in front of the parliament building. Its leader, Hristijan Mickoski said that he does not recognize the Prespes agreement and the new name.
"North Macedonia belongs to Zaev and his associates, while the Republic of Macedonia is my father land and the fatherland of my fellow countrymen who voted for its independence in 1991", Mickoski said, reiterating the fact that VMRO-DPMNE will not legitimize the violent amendment of the Constitution.
Meanwhile, almost all Albanian parties have offered their support for the agreement along with 8 MPs who have been expelled from VMRO-DPMNE. According to parliament's sources, the debate will continue tomorrow, when the constitutional amendments regarding the country's new name, North Macedonia are expected to be voted. /ibna/