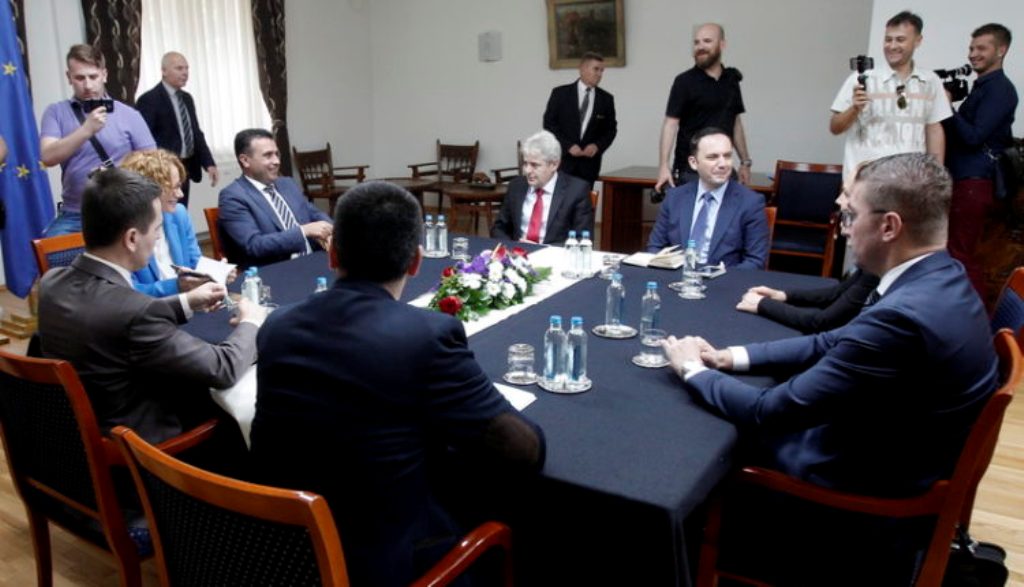 By the end of this week, Prime Minister of North Macedonia, Zoran Zaev will decide whether to reshuffle the governing cabinet or announce early elections. This will all depend on the meeting that PM Zoran Zaev will hold with German chancellor Angela Merkel where he will be informed on the position of the German government regarding the date of the opening of accession talks.
"If no date for the accession negotiations is given this summer, then all options are open, including early general elections", Zaev warned.
Deputy Prime Minister for European Affairs, Bujar Osmani has also signaled important developments.
"In Thursday, along with PM Zaev we will be meeting chancellor Merkel in Berlin where we will learn what will happen in July and in October", Osmani said.
On the other hand, the opposition says that a caretaker government must be formed in order to hold fresh elections.
The leader of VMRO-DPMNE, Hristijan Mickoski says that his party will win the next elections.
"I'm convinced that we will win the next elections. We will form a new government and Macedonia's EU integration will then be a sure thing", Mickoski declared last night in a televised interview.
The Albanian opposition also says that it's ready to head to early elections following the numerous failures of the current government with regards to reforms. /ibna/