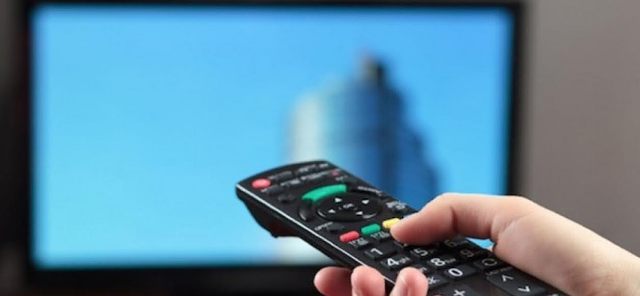 Skopje, 29 May 2015/Independent Balkan News Agency
By Naser Pajaziti
Government in FYROM has been the target of criticism in relation to the corruption of media through state budget money.
A report of the Association of Journalists in FYROM says that the government spends millions of Euros to control media. Based on the report, for the period October-December 2014 alone, 6 million Euros have been spent on campaigns and government projects, money which has gone to several media.
The head of the Association of Journalists, Naser Selmani, says that through its campaigns with public money, the government is corrupting the media in order to have an impact in its editorial policies.
"This poses a threat for corruption and gives way to influences on editorial policies. Criticism for the spending of public money also comes from the European Commission. In the 2014 progress report on Macedonia, the Commission raises the alarm for the indirect control of the media through government adverts", Selmani says.
Out of this budget of 6 million Euros, most of the funds have been allocated for three pro government TV networks, "Kanal 5", "Alfa" and "Site", which have benefited more than 1,4 million Euros each. Alsat-M, as the only Albanian speaking TV network has received 500 thousand Euros, while the rest of the money has been allocated for newspapers and news portals which promote government policies.
But some of the public networks have rejected the findings of the report, stressing that they have not received these funds.
"Telma" TV network says that the amount of money that has been published is not accurate and that this network has only benefited a small amount from government campaigns.
Alsat-M also says that it hasn't benefited 500 thousand Euros, but only 150 thousand Euros and this TV network stressed that it's open for transparency and debate in relation to government media campaigns and where the money goes.
Fejzi Hajdari, publisher of "Lajm" newspaper, told IBNA that the government must immediately suspend its campaigns in private media, otherwise, the doubts for the government's scope to control the media, become even stronger. "This is an issue which must be regulated through the law in order to stop public institutions to spend money for political propaganda on the media and to define the public interest of the citizens. The process of the announcement of the campaigns must be transparent and based on clear criteria for their distribution", Hajdari declared.
Slovenian MEP and former journalist Tanja Fajon has declared that Gruevski is creating a fake empire in the pro government media.
In a short comment called "Fake empires", she has evaluated the general situation of the freedom of media in the Balkan, where according to her, FYROM is in the worst position, while the media are under state control.
"By rewarding pro government media and by ignoring critical media, Gruevski created a fake empire", Fajon underlined.
The freedom of media, corruption and media control through public funds have raised concerns among international organizations for the freedom of media. In all reports, FYROM ranks last in terms of the freedom of media and freedom of speech. /ibna