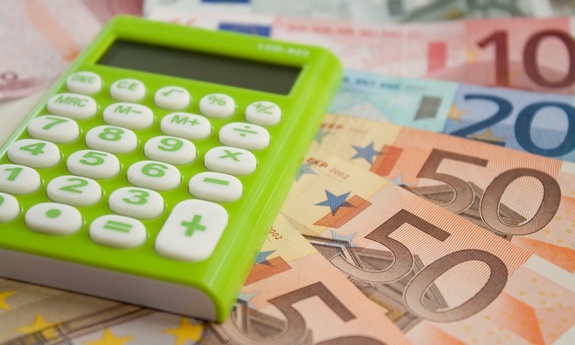 Skopje, May 20, 2013
The financial sector in FYR Macedonia is stable, as opposed to the financial crisis that has engulfed the country and the region. This was said today by the governor of the Popular Bank of Macedonia, Dimitar Bogov and the Minister of Finance, Zoran Stavrevski.
According to them, there are no dangers for the financial banking system, funds and other financial institutions.
"The state of the financial sector is stable in general and there are no major threats being imposed. Banks and other segments in the financial market are successfully coping with the current challenges which are a cause of the financial crisis in Europe and the world", said minister Stavrevski.
Stavrevski said that coordination is needed between the Popular Bank of Macedonia and the government to follow the situation in the financial market and banking sector.
The governor of the Popular Bank of Macedonia, Dimitar Bogov has announced the novelties of the banking act and the demand of three building societies to turn into financial associations. According to him, the state in the financial sector is stable, as opposed to the insecurity in the world economy and world financial markets.
But, on the other hand, economy experts say that the country is precipitating toward an economic crisis and that the government is continuously taking debt.
In the past two months, the government has taken new debts from world financial institutions. The general debt of FYR Macedonia has amounted to 2.716 billion Euros or 33% of the Gross Domestic Product.
In the past two months alone, the debt of FYR Macedonia has seen an increase of 1 billion Euros.
The majority of debts have been issued by the International Monetary Fund, from foreign institutions and banks and also from domestic banks and different companies.
Financial expert, Vanço Uzonov says that through debts, the government is facing the economic crisis.
"The country is facing a crisis and this goes without saying. The government has no money to cover expenses, such as wages and pensions, therefore it has resolved to debt as the only way out. This government has chosen the strategy of debt which will be paid by the next government", stressed economy expert Uzunov.
This is also the opinion of the Economic Chamber of Northwestern FYR Macedonia. "The government must not make non productive investments such as project Skopje 2014 and other projects similar to it. Instead, it should be focused on capital investments, because it's an obligation toward taxpayers to return these capitals to businesses", said the head of the Chamber, Menderes Kuçi.
Experts say that the government of FYRO Macedonia must change the economic policies and abandon non productive projects, for which millions of Euros secured from foreign loans, are being spent. /ibna/