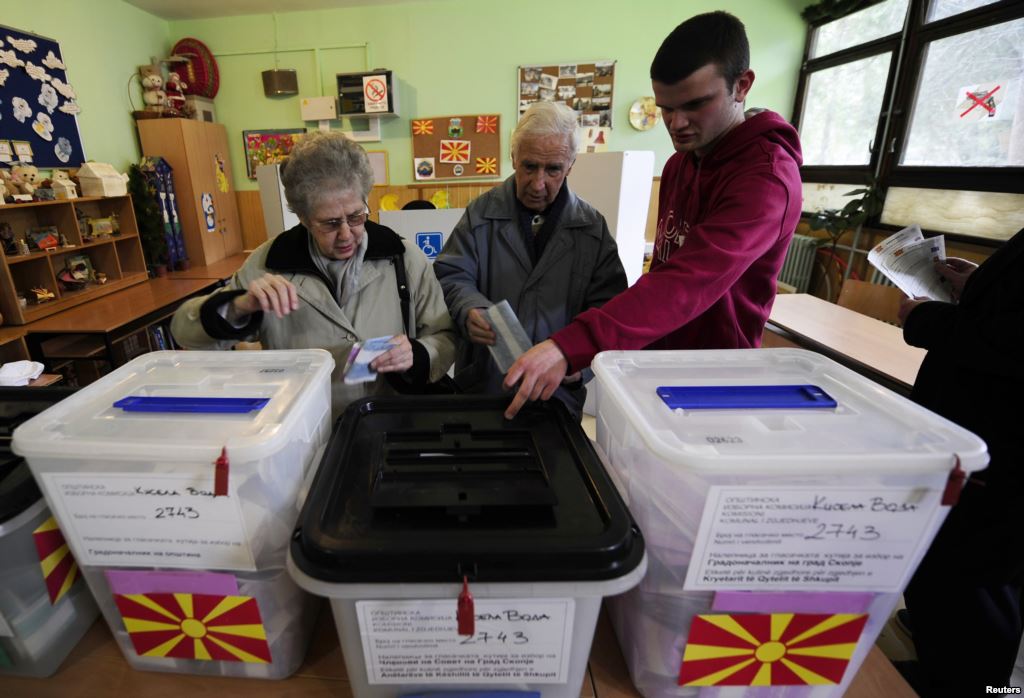 Skopje, October 8, 2013
The cleansing of electoral lists is a topic of debate between political parties in FYR Macedonia, warning early parliamentary elections.
Prime Minister Nikola Gruevski demanded yesterday from the head of the State Election Commission, Boris Kondarko, who comes from the opposition, not to block the process of the cleansing of electoral lists, while stressing that the leader of opposition and LSDM party, Zoran Zaev is blocking this process.
"It's been six months and they haven't yet started the process of cleansing and verification of electoral lists. I call upon them to start and finalize this process and not to look for an alibi for the defeat that they will suffer in the elections", declared Prime Minister and leader of VMRO-DPMNE, Nikola Gruevski.
State Election Commission reacted against the accusations of the Prime Minister by considering them as lies.
"OSCE/ODIHR experts will offer their recommendations about the electoral list. In circumstances when the majority of the members of the Commission belong to the parties in power, it's absurd to accuse the head of this institution of blocking the work", said the chairman of the State Election Commission.
Social Democrat League (PSDM) has stressed that the Ministry of Interior is the responsible institution for the electoral lists, which sends them to the State Election Commission. "Ministry of Interior registers fictitious voters in order for VMRO-DPMNE to rig the elections", said this party, demanding changes in the Electoral Code according to international recommendations. /ibna/