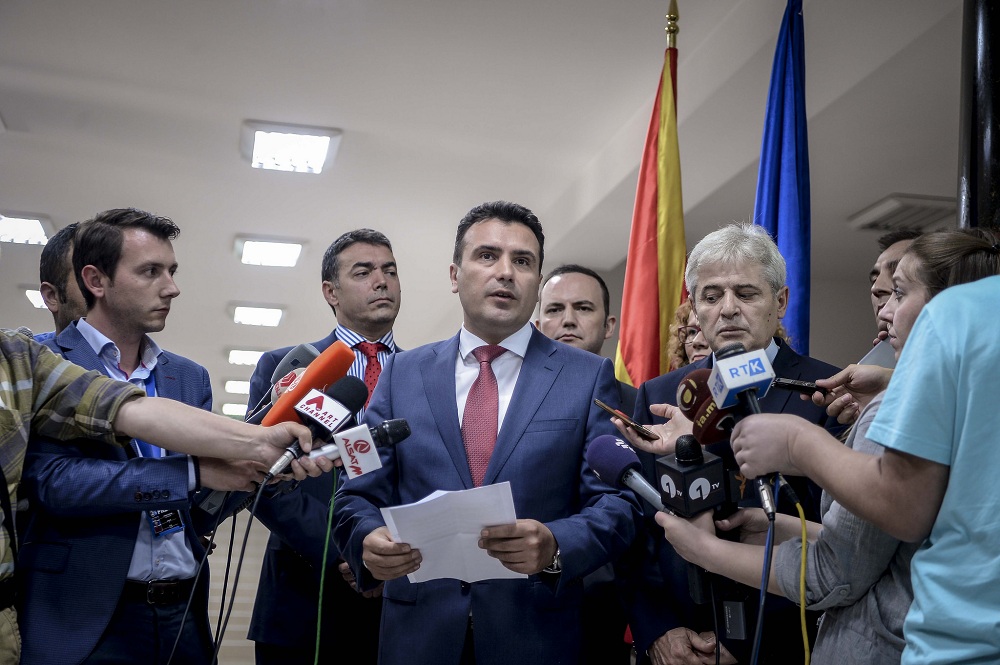 Following the reactions and debates prompted by the "Republic of Ilinden Macedonia" proposal regarding the country's name, the government in FYROM has stressed that it backs this proposal.
Deputy prime minister, Radmila Sekerinska said that Athens cannot select elements from the name package which was agreed in Sofia based on its preferences, accept what it likes and refuse what sparks reactions in the Greek public opinion and political circles. According to her, the proposal is part of a general agreement and not a partial agreement.
The largest opposition party, VMRO-DPMNE is still to come up with a position regarding the latest proposal unveiled by PM Zoran Zaev, but said that it's against changes in the Constitution, implying that it does not accept the proposal regarding the name. A part of the Albanian opposition is also against this proposal.
According to the chairman of the BESA Party, Bilall Kasami, the term 'Ilinden' has a religious connotation and does not comply with the multi-confessional reality of the country. /ibna/