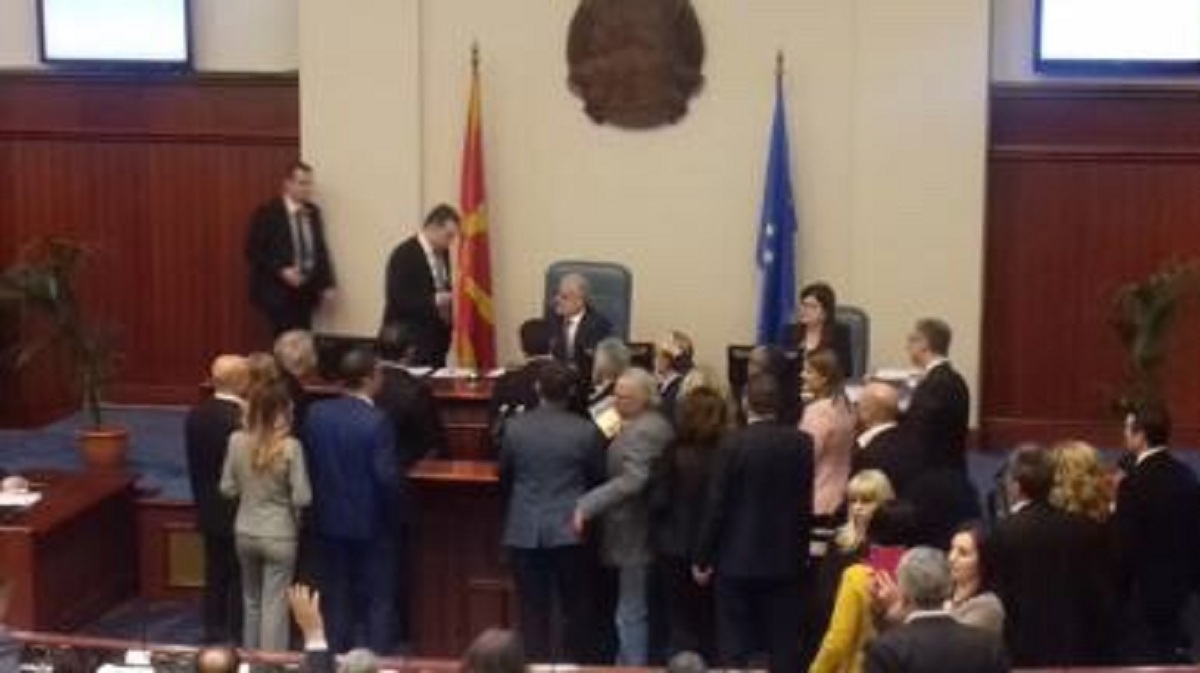 The adoption of the law on the use of languages, which advances the use of the Albanian language as the second official language in FYROM, has sparked numerous debates and reactions.
President George Ivanov said that he will not decree the law and according to experts, under article 75 of the Constitution, the president is obliged to sign it.
"The way the law has been voted represents institutional violence and a blow on democracy", Ivanov said.
VMRO-DPMNE said that it will press charges against parliament speaker, Talat Xhaferi and that this party will not recognize this law.
"We will take the law to the Constitutional Court, as the law is unconstitutional", declared the leader of this party, Hristijan Mickoski.
SDSM (Social Democratic Union) said that the opposition is manifesting fake patriotism, as the law in question had been accepted by it. PM Zoran Zaev's ruling party called on the opposition leader, Mickoski to abandon the tactics followed by his predecessor, Nikola Gruevski, which promote divides, violence and hate.
Political analyst, Branko Gerovski says that the law is an advantage and not a handicap for the country. "This law does not put in danger the Macedonian language .  It has a symbolic importance for Albanians, but also for us, because with this law, we make our society more multi-cultural", Gerovski said.
But, literary critic Jovica Tasevski-Eternijan shares a different opinion. "The first potential damage caused by the implementation of this law relates to the fact that a linguistic parallelism is established and the Macedonian language loses its cohesive function in society", Tasevski says. /balkaneu.com/