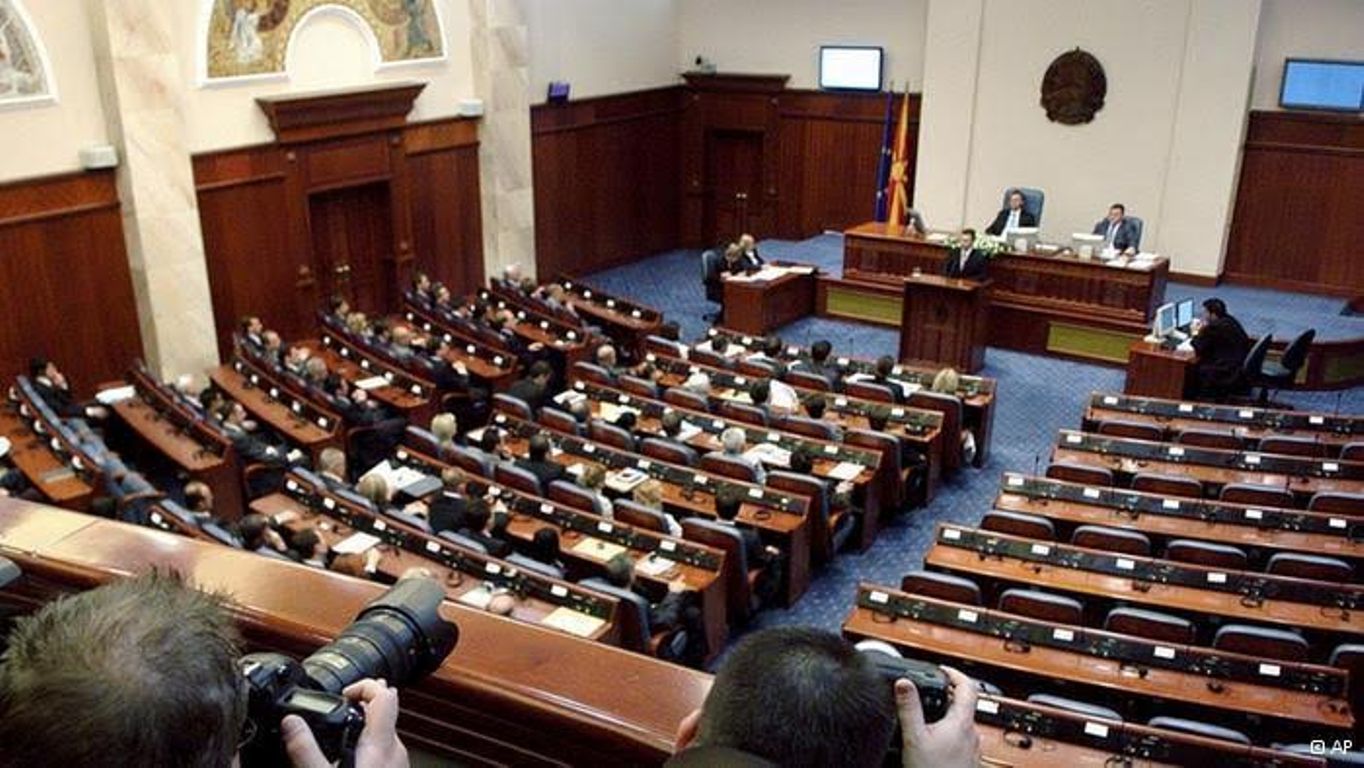 By Nikos Fragopoulos of Skopje News
The debate on the draft state budget of fYROMacedonia for 2018 starts today in the Parliamentary Finance Committee.
According to the draft presented by the government, the budget of 2018 will be the highest in the history of the country.
Budget revenues for 2018 are projected to reach EUR 3.15 bn (4.7% higher than the 2017 budget), while spending at about € 3.45 bn (4.1% higher compared to the 2017 budget).
The budget deficit for 2018 will be 2.7% (EUR 296 mln), part of which will be covered by a Eurobond issue on international markets.
According to the draft budget for 2018, the GDP will increase next year by 3.2%.
Angjusev: "2018 draft budget – the best thus far for Macedonia's economic reforms and development"
The 2018 draft budget is the best thus far in terms of economic reforms and development of fYROMacedonia. It is tailored to meet the needs of citizens as 60 percent of them said that an improvement of the business climate should be a priority of the government, Vice-Premier for Economic Affairs Koco Angjusev told reporters on Sunday.
The 2018 budget is projected at MKD 211.7 bn (EUR 3.44 bn), which should provide for the economy to grow by at least 3.2 percent compared to the projected 1.6% GDP growth for this year, Angjusev said. The government expects economic growth to accelerate in 2018 on the back of robust domestic demand, higher investments and stronger exports. It plans to cut the budget deficit to 2.7% of GDP from the projected 2.9% of GDP in 2017.
The budget must provide for the country's stability, stimulate development and ensure fair allocation of taxpayer's money, Angjusev said, pointing out that the government is making attempts to cut the unproductive expenditures.
An amount of over MKD 24 bn (about EUR 400) is projected for capital investments in road, railroad and energy infrastructure, improving communal services, defense, gasification, education, healthcare and child care, Angjusev said.
A total of MKD 4.1 bn is earmarked for the economic development and employment stimulating programmes.
Angjusev notified that higher amounts of money are projected in the next year budget for supporting domestic greenfield projects, improvement of the infrastructure in the Technological–Industrial Development Zones (TIDZs) and for attracting foreign investors.
"Domestic and foreign investors will enjoy equal treatment", Angjusev stated, adding that there is also a substantial increase of funds in support of the business climate, small and medium enterprises (there are over 90 SMEs in fYROMacedonia), development of tourism and rural regions.
"With this budget the government wishes to demonstrate its commitment to economic prosperity and better living standard for all citizens. It also wishes to promote its commitment to equal treatment of both domestic and foreign companies", Angjusev stressed./IBNA