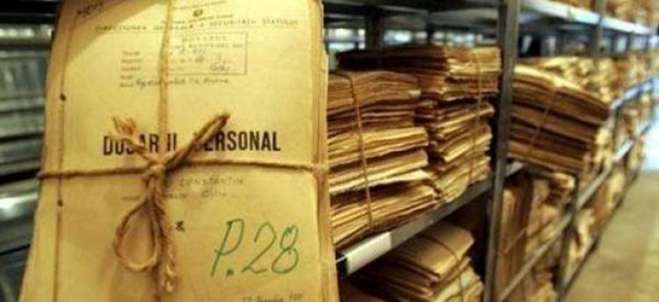 IBNA Special Report/It's been 20 years since Kosovo left behind the communist regime in former Yugoslavia. Nevertheless, former officials of that time are still holding key posts in Kosovo.
Experts of political developments in Kosovo, analysts and representatives of opposition political parties say that lustration would help Kosovo to separate ideologically from communism.
Pristina, April 14, 2014/Independent Balkan News Agency
By Elton Tota
Leader of Self Determination, Albin Kurti says for IBNA that the lustration process and confrontation with the totalitarian past is a necessary process for societies that have gone through such periods.
"By going through this process and by confronting it, we can solve this problem. But this must be done by taking into account the fact that lustration is a process which must be done in order to carry out a spiritual cleansing of the society and not to use it as an instrument of blackmail and pressure", says Kurti.
Leader of AAK, Ramush Haradinaj says that it's in the interest of Kosovo to open the old files and to shed light on the truth about them.
"It would be in the interest of the society of Kosovo to see the truth about every politician. But this truth must come from unbiased mechanisms which are trusted by the people of Kosovo. It's a known fact that not only in Kosovo, but in neighboring countries too, there have been manipulations with the lustration process and things of this nature. The truth may never be learnt", says Haradinaj.
As far as the latest rumors in Kosovo in relation to suspected collaborators of UDB Yugoslav secret services are concerned, Haradinaj says that everything must be done through testimonies and professional and trusted mechanisms.
Kosovar prominent analyst, Vilhard Shala told IBNA that he believes that files must be opened as soon as possible and the people who used to be involved in the secret services of that time, must be penalized.
According to him, the degree of penalization must be decided by parliament of Kosovo, but before this happens, he proposes for a public debate to be conducted with the citizens of Kosovo on the issue of lustration.
"Penalization must not be revenge against anyone, but it must serve to build the future of the state", says Shala.
Meanwhile, professor of constitutional law, Fatos Rushiti says that lustration in Kosovo cannot start yet. He says that the files must not be opened until a final agreement with Serbia is reached.
"Kosovo's state is not yet functional, especially the judicial system. We don't yet have independence of the judicial system from politics. Meanwhile, the political class in Kosovo is hostile. We have a political arena with many parties and almost all parties are involved in corruptive affairs, both in the central and local government.  In this context, lustration cannot be taken seriously and be successful without the consolidation of the political class with new people who are not politically influenced", says Rushiti.
According to him, "another dimension that can make lustration unacceptable for the society is the fact that there are still people of the former Yugoslav system who are leading the main political parties in Kosovo, thus this incentive cannot have the moral and professional credit to be implemented".
Kosovo is one of the countries of the region which doesn't yet have a lustration law. On a daily basis, public opinion talks about a large number of politicians, professors, journalists and theologians who are suspected of having served and still serving to "other" countries implying Serbia.
Lawmakers and experts demand for the parliament of Kosovo to approve a lustration law as soon as possible in order to find out who has collaborated with the secret Yugoslav services, UDB and who has suffered as a result of this.
The lustration of figures is considered to be a difficult process, because UDB's files are in Belgrade.
Nevertheless, experts of secret services, opposition parties, parliamentary committee for the oversight of Kosovo's Intelligence Agency, demand for the procedures of the drafting and approval of this law to be launched as soon as possible. /ibna/