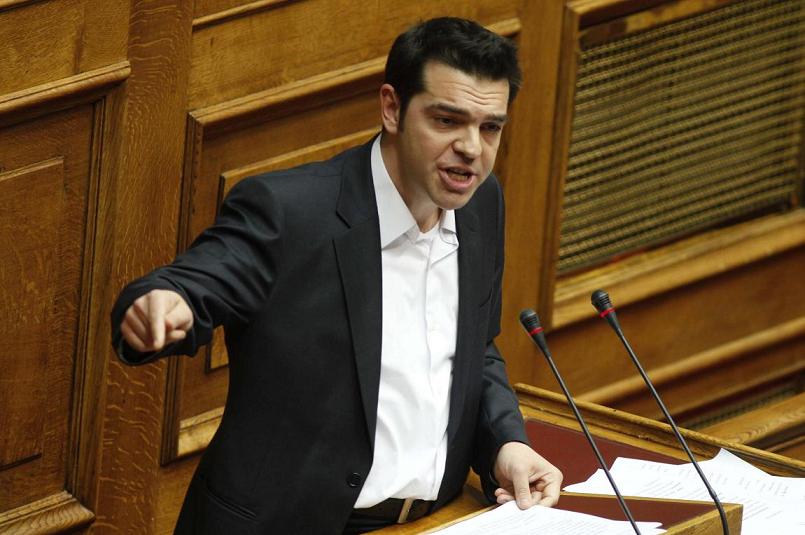 Athens, March 30, 2015/ Independent Balkan News Agency
By Spiros Sideris
With the initiative of Greek Prime Minister Alexis Tsipras, on Monday evening will take place in the House a debate between political leaders on the negotiation and extension of the loan agreement.
The PM asked the President of Parliament for the debate to be held Monday, under Article 142A of the regulation of the House, to inform the plenary around the issues of the current negotiation.
The initiative is taken by the government, while there are ongoing consultations on the list of reforms, which will be submitted to the Eurogroup, in order to give the "go ahead" to release part of the  disbursement to Greece, at a time when the country faces a liquidity problem.
Given the political debate about the way the government is negotiating with partners and the opposition's criticism to the government's decision not to bring the text of the expansion of the loan agreement to a vote in the House, Monday's debate is expected to take place in particularly tense climate.
The process will begin with a speech by the Prime Minister and in accordance with the House Rules the leaders of opposition parties will follow with their placements, while speakers have the right to speak a second time.
Consultations in Brussels Group – maybe after April 6 the Eurogroup
EU sources in Brussels characterised as constructive the consultations on the list of reforms which are ongoing in Brussels Group.
According to the same sources, cited by AMNA, discussions are progressing in order for the EuroWorking Group to be able to convene Wednesday via teleconference.
This, however, will depend on how fast the consultation Brussels Group will progress, in order to finalise the list of Greek government reforms.
In any case, EU sources estimate that there are no indications that the extraordinary Eurogroup will be meeting later this week.
It is more likely, the same sources say, the Eurogroup to convene after the Catholic Easter holidays, ie after Monday, April 6.
The agreement on a technical level is needed for the convening of the Eurogroup.