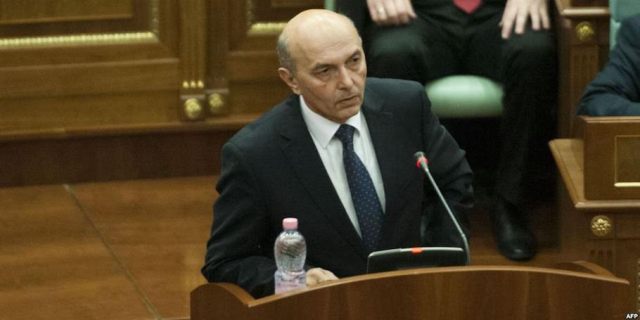 Pristina, 14 April 2016/Independent Balkan News Agency
By Elton Tota
Association of Serb majority communes and demarcation of border with Montenegro has once again returned to the focus of debate in Kosovo.
Majority, opposition, but analysts too continue to have different stances on these topics.
As far as the Association is concerned, PM Isa Mustafa says that the government will fully comply with the ruling of the Constitutional Court.
"The association must be established based on the framework defined by the Constitutional Court. The agreement that enables the establishment of this institution must be in the spirit of the Constitution. The entire process must be held based on the guidelines of the Constitutional Court", he said.
PM Mustafa said that during the process for the creation of the Association, the government will try to involve opposition parties too.
"We will try and involve the opposition too in order for its representatives to make sure that the Constitution is not being breached during the establishment of the Association", he says.
Mustafa said that the Association will not act as a third power or executive power, but it will be like all other Associations.
Meanwhile, demarcation with Montenegro is considered as a closed issue by Mustafa.
"As far as the demarcation is concerned, the findings of the international community are clear. There will be the ratification of the demarcation in parliament before the liberalization of visas", said the PM.
Head of opposition, Visar Ymeri says that the Association in question will not be allowed because it threatens the constitutional order of the country.
"Serbia is not interested to establish an NGO in Kosovo. The association has nothing to do with the partnership of communes or collaborate in particular things. Here, the principle is ethnic. How can two communes which are not close to each other collaborate", Ymeri said.
Ymeri demands for dialogue with Serbia to be suspended once and for all. Ymeri also demands the agreement for the border demarcation with Montenegro to be withdrawn.
Analyst Vilhard Shala told IBNA that the fact that these topics have come back to the focus of the debate has to do with the divisions in the opposition bloc.
"In the past days, Mustafa has constantly talked about the Association and demarcation with Montenegro. Following the divisions in the opposition bloc, he believes that with the help of AAK and Incentive for Kosovo, these issues will be overcome. In this aspect, there's also great support from the international community", Shala said. /ibna/