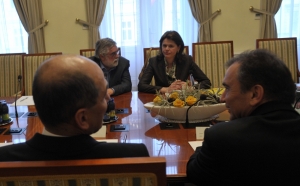 Slovenian parties reached an agreement Thursday to put a golden fiscal rule into effect in 2015, ending almost a year of acrimony as the new government seeks to balance the country's ailing public finances under pressure from the EU.
The agreement came after Prime Minister Alenka Bratušek yesterday ceded to the demands of the opposition despite arguing for months that 2015 was too early considering the present state of Slovenia's public finances, advocating 2017 instead.
However, Bratušek's Positive Slovenia (PS) seems to have convinced the other parties that the implementing law, which is required for such a constitutional amendment, would be framed so as to allow gradual balancing of public finances, according to statements after the meeting.