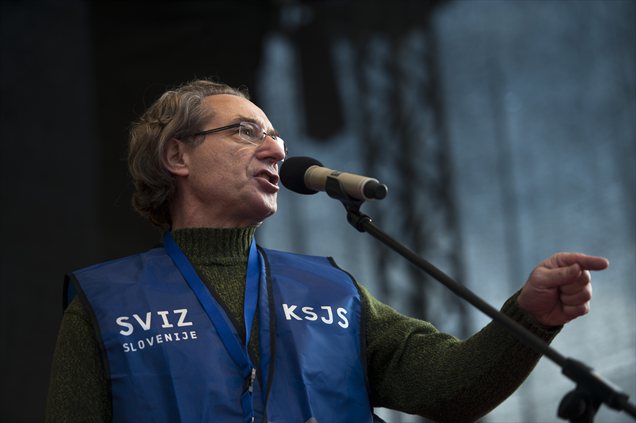 The government and public sector trade unions failed to reach a final agreement on wage cuts in Friday's round of talks, but both sides suggested they were close to a deal. Indeed, the government expects an agreement to be initialled on Monday.
Negotiators arrived at a point which signals a "serious convergence", but the conditions to close the deal have not been met, said Branimir Štrukelj (photo), the head of the Confederation of Public Sector Trade Unions.
He said a deal on Monday was a possibility, though that is by no means a given.