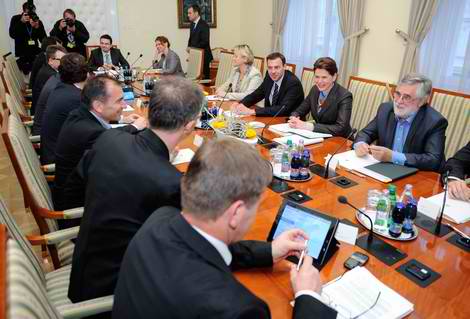 A meeting of party leaders aimed at finding common ground on amendments to the Constitution that are seen as key to put Slovenia's public finances back on track ended without a deal late on Sunday as the coalition and opposition remained divided on when the fiscal rule should take effect.
At issue is whether the fiscal rule, which would require budgets to be balanced or in surplus in good years while setting a debt ceiling in a downturn, can be implemented in 2015 as originally planned.
The government has said that the enacting it in 2015 would require unacceptable spending cuts to the tune of EUR 800m next year and has therefore sought to postpone its implementation to 2017.