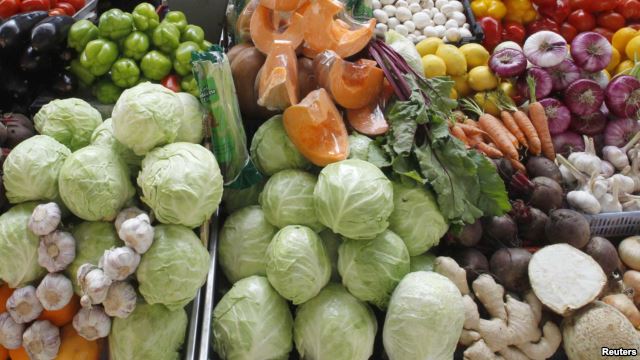 Pristina, February 25, 2014/Independent Balkan News Agency
By Elton Tota
Recent data from the Agency for Statistics in Kosovo indicate a high level of import of products into Kosovo, thus leaving domestic products on the shadow. According to non government organizations and experts that deal with consumer protection, the main problem relates to the implementation of European and international standards by domestic companies to offer quality, safe and healthy products.
NGOs say that the biggest role in this aspect must be played by Kosovo's Agency of Standards (KAS), by adopting international standards and meet the criteria of accession in ISO/IEC and CEN/CENELES.
Expert of European affairs, Arsim Avdijaj told IBNA today (25.02) that Kosovo's companies must adapt to ISO standards in terms of the products and services that they offer, especially those that operate in sectors such as construction, production, environment, textiles, etc.
"Domestic companies must also be equipped with the CE protection logo. This logo is valid for 22 groups of products and it's necessary when a company is looking into expanding the geography of the market toward EU countries. In this aspect, Kosovo has done almost nothing, because Kosovo needs consultants who guide firms to be equipped with the CE logo. 90% of the citizens of Kosovo are not aware or they've never heard of the CE protection logo. This logo is put on products which have been produced based on European Union standards", says Avdijaj for IBNA.
The director of "Consumer" NGO, Selatin Kacaniku says that companies from Kosovo must work more in achieving European Union standards in order to compete products that come from abroad.
He also raises a concern for the protection of consumers from suspicious and expired goods which are dangerous for their life. According to him, Kosovo must work more in implementing consumer protection laws.
"If we take into account the fact that only 40% of the laws of Kosovo are implemented, then it's easy for us to say that consumer rights are only respected at a level of 40% and based on this, we cannot say that we're happy. Nevertheless, the situation is better than it used to be", says Kacaniku.
Kosovo introduced the bill on consumer protection in 2004. This bill regulates and protects the rights of consumers while purchasing goods. The law protects the health, environment and economic interests of consumers.
Besides the law for consumer protection, Kosovo also has a program drafted by the government of Kosovo for the protection of consumers 2010-2015.
Ahead of March, which is known as the month for the protection of consumer rights, Kacaniku says that Kosovo has made progress as far as consumer rights are concerned, but according to him, this progress has been slow.
"Our country has a lot of work to do as opposed to the promises that have been made or European laws that it wants to adopt", says Kacaniku.
The main responsibility for the inspection of food in Kosovo lays on the Agency of Veterinary and Food of Kosovo, as a government body.
The head of this agency, Valdet Gjinovci says that inspection of products in Kosovo undergoes the same procedures as in developed countries. According to him, there may be suspicious cases, but inspections are carried out based on European standards.
Meat and fish which need freezing temperatures will no longer be sold in the open in the markets of the country.
This is also declared by the head of the Agency of Veterinary and Food of Kosovo, Valdet Gjinovci, who talks about the state of products which will be allowed to be sold on the market now.
"From now on, markets will no longer be allowed to sell open products, but packaged products. These are products which must stay in freezing temperatures, products which need specific conditions of preservation."
According to Gjinovci, this will become a good example for the region. In general, he considers domestic products as high quality and safe products, as they go through a smaller number of stages from production to consumer.
"The idea has been to set a good example in the region and comply with these standards which are complied with by developed countries", added Gjinovci.
Experts said that the government of Kosovo must take advantage of CEFTA's agreement to lift obstacles for the distribution of Kosovar products in the countries of the region, otherwise, mutual measures must be taken in order to stop the swarming of Serb and Bosnian goods into the Kosovar market. /ibna/