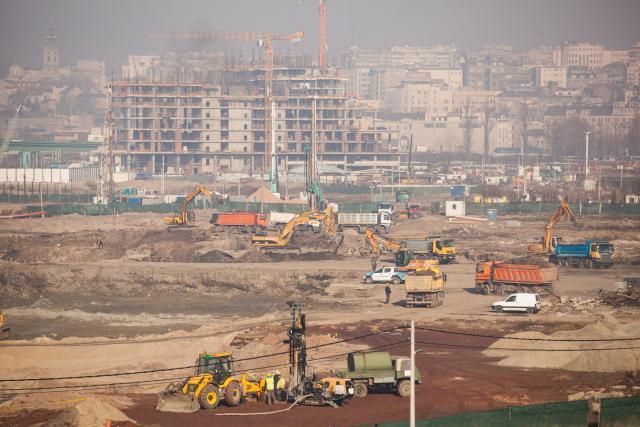 The two workers, age of 25 and 47, died after falling from the 22nd floor of the building under construction within Belgrade Waterfront complex. At the same time, one worker died at the construction site in Lucani, south-west of Belgrade.
Reporters have not been allowed to access Belgrade Waterfront today.
After one worker has died in a building under construction in Belgrade at the end of August, the government has ordered inspection of all construction sites.
The access to reporters has been denied by the security staff; the reason was, as they explained, the fact that Belgrade Waterfront is "private property". Independent Journalists' Association of Serbia (NUNS) has condemned the move demanding from authorities to declare who has ordered it.
Belgrade Waterfront is the luxurious business lots and living condos project initiated in 2014 by the Serbian government and the Abu Dhabi-based Eagle Hills company. Government and Belgrade City officials have visited the construction site many times. However, none of them commented today's accident.
"That is interesting. Now, when the media need to report about the accident in the Belgrade Waterfront, it is "private property". But when every cornerstone at the opening ceremony had to be photographed, it was "a project of strategic and national importance", tweeted the opposition member of parliament, Djordje Vukadinovic.
If Belgrade Waterfront is private property, then what was the complete leadership of the country, headed by president Aleksandar Vucic, were doing there "during the first tenants' ceremonial moving in", Vukadinovic added.
He recalled that "half of the city is being moved and destroyed" due to the Belgrade Waterfront construction. The main railway station is closed after it has been operating for 133 years; international departures have been transferred to the station in Belgrade's periphery. The main bus station will also be moved. "Why are two stations being moved due to private property?", Vukadinovic wondered./IBNA