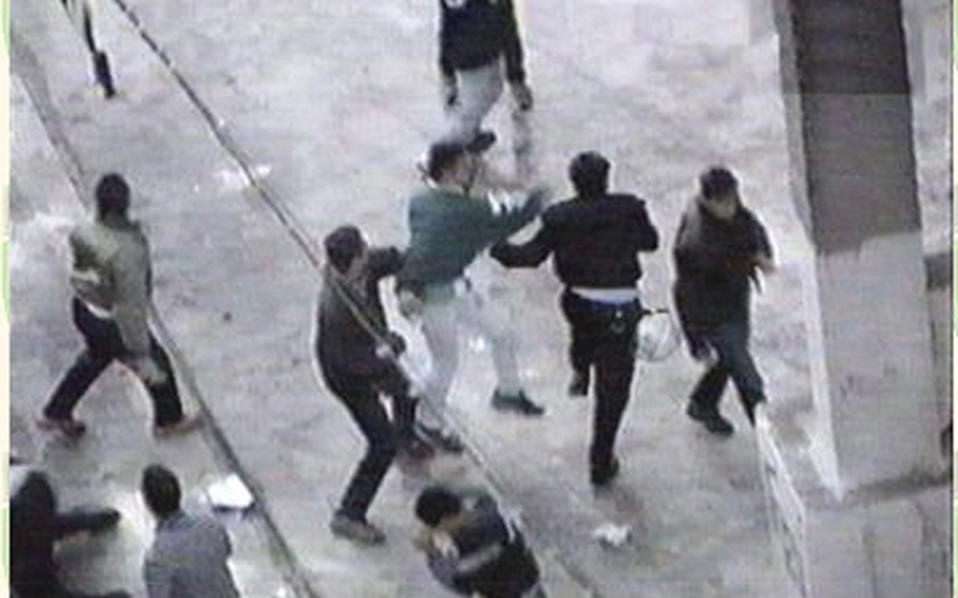 Athens, November 6, 2015/Independent Balkan News Agency
By Spiros Sideris
Bloody episodes occurred at the airport "El. Venizelos" between Serbian and Croatian fans who had given a "deadly appointment" in Athens ahead of the football match between Olympiacos and Dinamo Zagreb.
Fans of Dynamo met with Serbian Red Star fans in the airport's surrounding area and came to blows.
Fierce clashes followed, during which several fans were injured. Information indicates that there are at least 18 wounded, with eight of them – all Croats – being in critical condition, currently hospitalised at the Hospital "Red Cross".
The Greek Police (Hellas) had set up a special plan since Tuesday to prevent the two groups of hooligans from meeting in Athens.
Indeed, they had proceeded to several arrests, let them go after the end of the game, during which there wasn't the slightest incident.
However, about 60 Serbs were lying in wait for 30 Croats, as they knew their time of departure from the airport.
They attacked with brass knuckles, batons and knives, resulting in many Croats getting injured.
It is noteworthy that at the time of engagement there were no police forces around El. Venizelos and only retrospectively DIAS teams and riot police went to the point.
Hellas proceeded in 36 arrests of Serbs and Croats.
On Tuesday and Wednesday the Hellenic Police had proceeded to a series of arrests of Serb and Croat hooligans.
Specifically, they arrested 45 Croats and 5 Serbs in Athens, from the total of 77 that had been brought in.
They were charged for violations of the Law on weapons and addictive substances.
At the same time, the police proceeded to the arrest of eight Greek fans.
The spokesperson of the Hellas told AMNA that the Croatian and Serbian fans, who were found in hotels in Athens, were in possession of brass knuckles, flares, various tools and drugs.