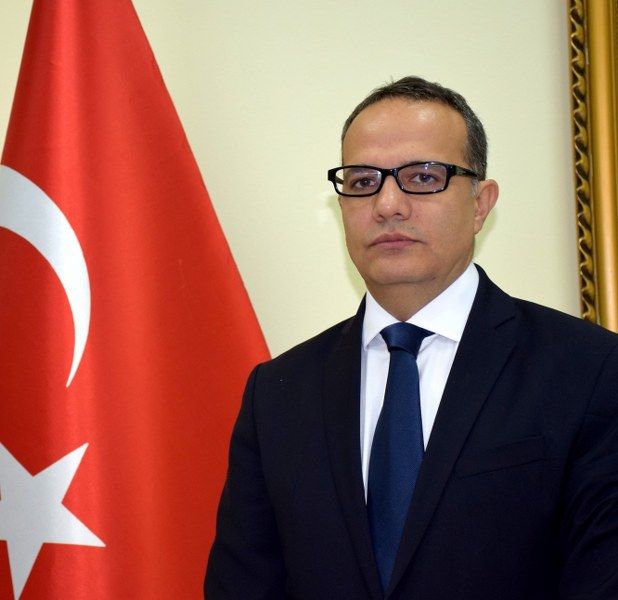 Belgrade, April 23, 2015/ Independent Balkan News Agency
By Milos Mitrovic
The economic relations between Serbia and Turkey are advancing while political the deadlock from previous years is over, Turkish Ambassador to Serbia Kemal Bozay says. Turkey strongly supports Serbian accession process to European Union, Bozay said in the interview to Tanjug news agency.
Despite the lasting of the process, negotiations of Turkey with the EU have helped Ankara build a more competitive economy and reform institutions, Bozay added.
Considering political relations, Turkish Ambassador said that the deadlock between Belgrade and Ankara was provoked by "media interpretations" of the President Recep Tayyip Erdoğan's statements. Bozay reiterated that alleged Erdoğan's remark on Bosnians was "completely made up", alluding to 2014 reports which suggested that Turkish PM at a time has said that "100 million Turks will defend the Bosnians". However, he underlined that the row has been completely overcome stressing frequent visits and meetings of the two countries officials, investments and economic cooperation.
"We may have different opinions, but it's important that if we have disputes, we could overcome them as good neighbors", Ambassador Bozay said recalling that Prime Minister Ahmet Davoutoglu visited Serbia in June 2014 – Davoutoglu was Foreign Minister at a time. After Davoutoglu's meetings with Serbian President Tomislav Nikolic, PM Aleksandar Vucic and FM Ivica Dacic, both sides confirmed the political will to improve bilateral relations in all domains, Bozay said.
This political will has been recently confirmed during Serbian Parliament speaker's visit to Turkey, he explained. Earlier this month Maja Gojkovic had discussions in Ankara with her Turkish counterpart, but also with Erdoğan and Davoutoglu.
Considering economic cooperation, Bozay said that direct investments of the turkish companies in Serbia have reached USD 50 million, "not a big amount which does not represent our excellent relations, but it's time now to increase it".
When asked about neo-Ottomanism, Turkey's striving to renew its influence in the territory of the former empire, Ambassador said that such explanations are "used by those who do not understand the objectives of Turkey".
"And that (objective) is to be more present and improve mutual cooperation in accordance with the dynamics of globalisation in all countries in the region, such as Serbia, Albania, FYR Macedonia and Bosnia… The same goal has been undertaken by Germans, Italians, Americans, Japanese, Chinese. This is the real world", Bozay emphasised. In his words, the fact that Turkey is focused on the former areas of the Ottoman Empire is connected with geographical vicinity rather than history".