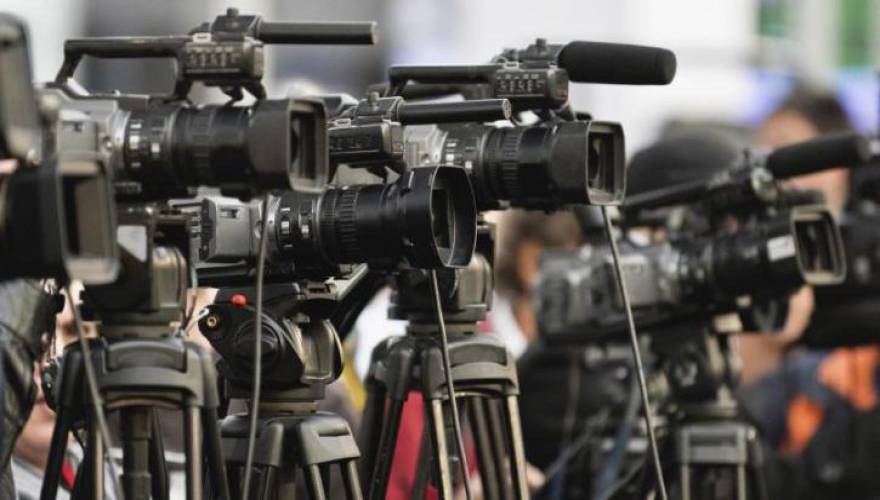 Athens, September 26, 2016/Independent Balkan News Agency
By Zacharias Petrou
Successful bidders in a recent tender for four nationwide television broadcasting licenses must make down payments on Monday towards the acquisition of a license.
The deadline was set for Monday 26 September, just four days before the Council of State meets to discuss the constitutionality of the Law on TV licensing and the way the four licenses were issued.
Last week two of the four successful tenderers paid the first of three installments and submitted all necessary documents to a committee responsible for examining the origin of the funds.
SKAI television owner Yannis Alafouzos was first to make the first down payment last Friday for the recently acquired TV license.
The first installment Alafouzos' company paid amounted to 14.5 million euros.
Also last Friday, Greek shipping magnate Vangelis Marinakis paid the first of three installments too for the television broadcasting license he successfully bid for amounting to 24.6 million euros.
Existing ANT1 television station owner Theodoris Kyriacou and Ioannis Vladimiros Kalogritsas – the son of construction contractor Christos Kalogritsas who has been at the center of scandal allegations in recent weeks – must make down payments on Monday.
Meanwhile, mainstream media and opposition parties have continued to attack the government and Christos Kalogritsas over the TV licensing affair. Kalogritsas is under the spotlight for allegedly receiving 126 million euros of loans from Attica Bank since 2011, including 55 million euros in 2015. Local media reports are also insisting that the construction magnate is being probed for tax evasion along with members of his family.
Furthermore, the "origin of assets" statement he has produced in order to acquire a TV license is reportedly weak and violates rules of the tender.
State Minister Nikos Pappas said that as of Monday, when all four bidders have paid the first installment, the "origin of assets" statements will be examined thoroughly over a period of fifteen days.
Opposition parties argue, however, that a background check on the statements has already been signed off by the competent Committee overseeing the tender and Secretary General for Mass Media Lefteris Kretsos.
Main opposition New Democracy (ND) party has increased the pressure on the government by appealing to the Supreme Court against the TV licensing tender and calling for a prosecutor to intervene. According to party sources, the lawsuit filed by ND relates to the entire licensing process including the auction and the examination of "origin of assets" statements.