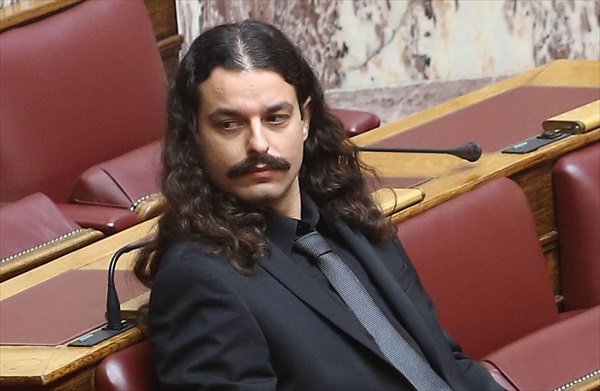 Review Hari Stefanatos
Golden Dawn MP, Kostas Barbarousis, will have until June 25 to prepare his defense after an exemption request of the investigating judge and prosecutor lodged by Nikos Michaloliakos.
The deadline was set because the request for the exemption of the two special-investigators and the relevant public prosecutor from the case, submitted by the Secretary of the Golden Dawn, Nikos Michaloliakos, "freezes" the entire investigative process until the evaluation of the appeal of the remanded 'head of the criminal organization" by the Judicial Council.
Kostas Barbarousis, according to the indictment drawn up against him has allegedly participated in specific illegal actions of the organization.
Speaking after today's standard procedure for postponing Barbarousis apology, his colleague MP Elias Panagiotaros, who was at the Court of Appeals, said that the people's vote has made Golden Dawn the third biggest party and called for "an end to the unjust persecution from the para-judicial system".
It should be noted that June 25 is the same deadline received yesterday by the Golden Dawn MP and wife of Nikos Michaloliakos, Helen Zaroulia.
(Source: Imerisia)