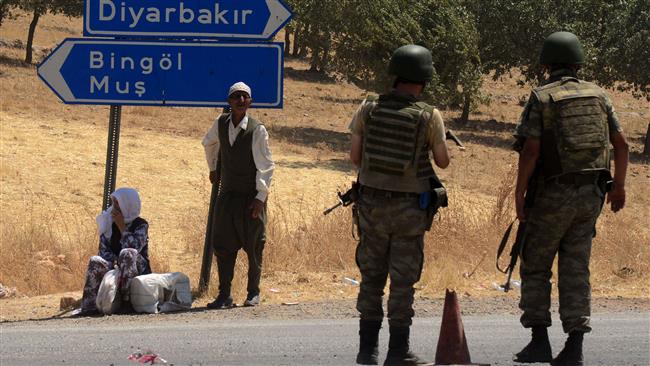 Ankara, August 19, 2015/ Independent Balkan News Agency
Situation in southeastern Turkey out of control
By Manolis Kostidis
The situation in southeastern Turkey has gotten out of control and now fighting between the Turkish armed forces and guerrillas of the PKK are raging on a daily basis.
On Wednesday afternoon eight Turkish soldiers were killed by a landmine explosion that was placed on the provincial road of the city Siirt. The Turkish authorities said that the mine was placed by PKK members killing all the soldiers who were in the armored vehicle. The Turkish Army has launched a major operation against the perpetrators.
Over the past 43 days 51 Turkish soldiers have been killed  in the fighting with the PKK. The Kurdish organization had declared a ceasefire in 2013 during negotiations with the Turkish government to solve the Kurdish issue.
However, the military operations launched by Ankara against the Kurds and the statements of president Recep Tayyip Erdogan, who said all attempts to solve the Kurdish problem have stopped, changed the situation, starting the fighting in southeastern Turkey.
In twelve towns in the southeast of the country the Kurds have declared their autonomy and the Turkish army has issued curfews in many towns. In the cities Silvan, Cizre, Lice there are daily street battles, with members of the PKK erecting barricades to prevent the invasion of the security forces and carry out identity checks on citizens. The Turkish newspaper Hürriyet likens the situation in Cizre with Aleppo, since cars and buildings have been damaged by the fighting, while sandbags have been placed and the citizens have hung sheets on the streets to hinder visibility and guard against fire.