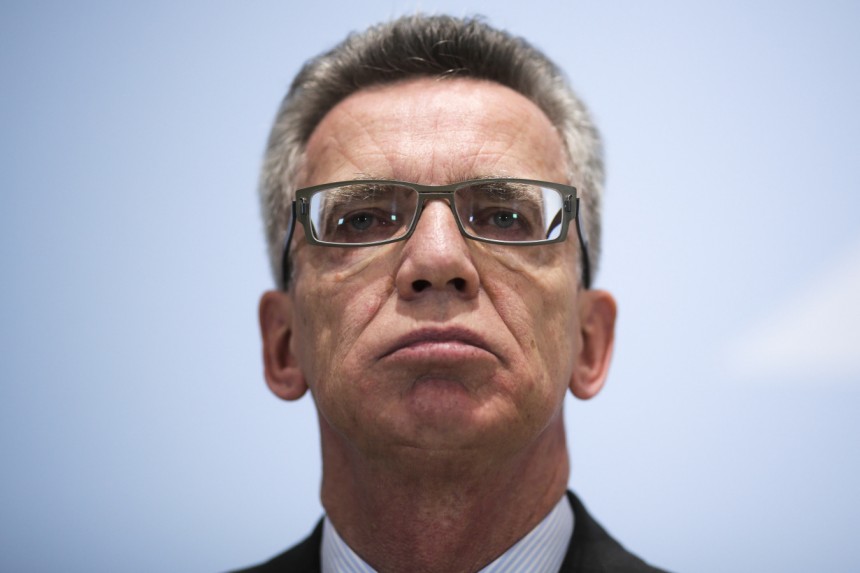 Athens, September 16, 2016/Independent Balkan News Agency
By Spiros Sideris
German Interior Minister Thomas De Maizere must have been confused by the announcement of Frontex with the figures on the number of immigrants who crossed in Europe in August.
In early September, one of the three ministers of Angela Merkel, who has been in a government position since 2005, Interior Minister Thomas de Mazeire had told Welt:  "We have made a lot in Europe to improve the situation of refugees in Greece. This should have consequences that would allow for refugees to be sent back to Greece, based on the Dublin Treaty", he added.
With Turkey – EU agreement in full effect and with migratory flows towards the Greek islands having been minimized, certainly the threats of a German politician could only be used for internal consumption, in an attempt to decrease the rates of the right-wing parties such as the AfD.
These statements have not gone unremarked by the Greek Government and the competent Minister Yannis Mouzalas, who described them as unacceptable. However, it is not the first time that the Interior Minister is "used" to provoke the receptor countries such as Greece, but also Turkey,  which he had described with "gloomy colors", causing the wrath of the Turkish Government.
In August 2016, Italy welcomed, 23,000 immigrants, about the same as in August 2015, while in the Greek islands there was a reduction with the corresponding period last year by 97%, or 3430 people. In the Western Balkans passed 1080 people.
The Communication noted that the data presented concern the number of illegal crossings at the EU external borders. The same person may try to cross the border several times in different positions at the external borders.
Surely De Maziere should scold Italy now, which is presented as the largest gateway right now for immigrants into Europe.