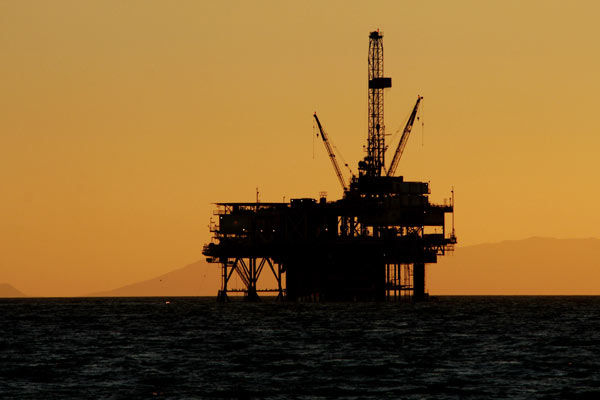 By Kyriacos Kyriacou – Nicosia
A high level delegation from the German giant Deutsche Bank (DB) is in Cyprus since Thursday to discuss with the government financing prospects over the construction of a Natural Gas Liquefaction terminal (LNG) in the Eastern Mediterranean island, where recently natural gas reserves have been discovered. It is worth saying, that Europe currently depends on Russia concerning natural gas supply, and it is believed that Cyprus may provide an alternate gas supply.
The DB delegation is expected to meet with Energy Minister Giorgos Lakkotrypis. "Ι await to hear their views on how the project will move forward and on the funding possibilities," the Energy Minister told the press prior to his meeting with a Deutsche Bank delegation.
Discussions at a preliminary stage
Responding to a question, Lakkotripis denied press reports that the German bank is interested in the management of the terminal. "There is no such thing, the discussions are at a preliminary stage," he said.
He also said his meeting with Deutsche Bank cannot be linked with Cyprus President Nicos Anastasiades`official visit to Berlin on May 6-8.
Lakkotrypis however said that Nicosia would like to see Deutche Bank involved in the future natural gas infrastructure projects.
Gas not sufficient
Cyprus is committed to constructing a LNG terminal but the so far natural gas discoveries are not sufficient to render an LNG terminal, estimated to cost up to €20 billion, as viable.
An appraisal well carried out by US-based Noble Energy in Cyprus offshore block 12 revealed a natural gas reserve between 3.6 trillion cubic feet (tcf) and 6tcf with a gross mean resource of 5tcf. Experts say that a single-train LNG terminal needs at least 8 tcf of natural gas to be viable. Furthermore, a consortium of Italian ENI and Korean KOGAS which has concessions over blocks 2,3 and 9 is expected to begin exploration activities in the summer, while French TOTAL which has been awarded production-sharing contracts for blocks 10 and 11 is expected to begin exploration activities in mid 2015.
"This project needs more natural gas to be viable," Lakkotrypis said, adding "from there on we are trying through parallel moves to prepare in terms of funding when the project becomes viable."
Investments from Kuwait
On the meetings with representatives of investment funds from Kuwait, Lakkotripis said investors from Kuwait are interested in the fields of marinas, golf courses an other planned development projects, while in the field of energy there are interested in petrochemicals.
He noted however that "petrochemical industry prerequisites the existence of cheap natural gas."
Commenting on a remark that this is the best moment for an investor to invest in Cyprus, Lakkotripis pointed out that all signs indicate that this is the best time for an investment to be positioned in Cyprus.
Noting that problems in the real economy are far from over, Lakkotripis underlined however that all "signs, such as the upgrading by rating agencies or the reduction of the Cypriot bond yields, are signs that indicate to investors that this is the right time to invest in Cyprus."