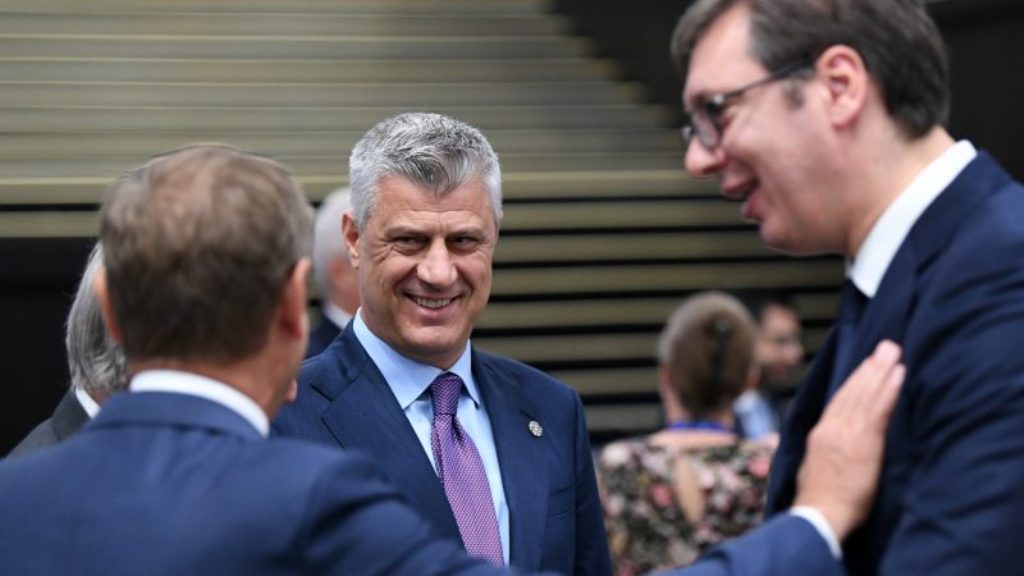 Debates continue in Kosovo on the idea of territorial exchanges between Serbia and Kosovo.
Prominent publicist from Kosovo, Veton Surroi says that the finalization of the agreement between Pristina and Belgrade can only be achieved through an international conference, similar to the one held in Dayton and Rambouillet.
"In a situation where the US foreign policy is still trying to adapt to president Trump way of doing things and in a situation where the EU is weaker than ever, the Russian Federation has emerged and it can act as the most consistent player with its foreign policy", he said, by warning the threat of a division of the territory of Kosovo.
"So, if Thaci and Vucic have agreed on making a border correction without mutual recognition, then, in principle, it's possible that the conference will handle other pending issues, without mutual recognition. The first issue would be political territorial autonomy for the Serbs of Kosovo under the name Association of Serb Municipalities. If the first point relates to the correction of borders, the international conference may also handle the issue of the Serb Republic of Bosnia and Herzegovina. If tension in the relations between the Serb Republic and central authorities in Sarajevo mount, then Serbia would have a central role in the stability of Western Balkans", Surroi says.
So far, president of Kosovo, Hashim Thaci and president of Serbia, Aleksandar Vucic have managed to converge their positions.
After the first phase, where the two sides agreed on the issue of "border correction", now they are discussing on the actual borders. Meanwhile, Serbia is not looking to take the entire the north of Kosovo, while Kosovo is not looking at taking the entire Presevo Valley. /ibna/