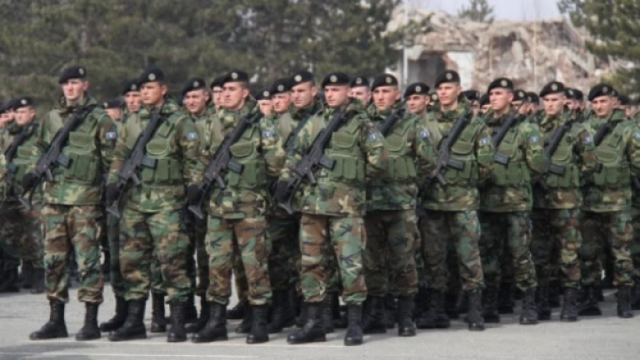 Pristina, 18 July 2016/Independent Balkan News Agency
By Elton Tota
Two years ago, government of Kosovo decided to establish Kosovo Armed Forces, which is expected to have the necessary capacities to defent Kosovo's integrity.
This decision was expected to be approved by Parliament of Kosovo, but this has not happened due to the lack of votes and the refusal of the MPs of the Serb List.
The creation of Kosovo Armed Forces will be impossible without the changes in the Constitution of Kosovo, while constitutional amendments cannot take place without two thirds of the votes and what's more, without two thirds of the votes of MPs who represent minorities in parliament.
Representatives from the Serb List in the institutions of Kosovo have reiterated their stance that they will not vote in favor of constitutional amendments that would give way to the creation of Armed Forces in Kosovo.
Dalibor Jevtic, minister for Communities and Returns in the government of Kosovo, coming from the ranks of the Serb List, says that the representatives of this list in the parliament of Kosovo don't even intend to back such incentive.
"We cannot back such incentive. Had we intended to do this, I think that this would be in parliament's order of the day by now", minister Jevtic said.
Kosovo's minister of Security Force, Haki Demolli says that the ministry that he leads has finalized all obligations relating to the bill.
He said that in order to take the bill to parliament, constitutional amendments must take place.
"Government of Kosovo has forwarded the amendments to the Parliament of Kosovo, but for one reason or another, these amendments have not been introduced to the parliament's agenda", Demolli said.
Nuredin Ibishi, member of the Parliamentary Committee for Home Affairs, Security and Monitoring of Kosovo Security Forces, says that there is a will by the government of Kosovo, Albanian MPs and minority MPs, besides Serb List, to pass the constitutional amendments for the creation of Kosovo's Armed Forces.
Ibishi says that the situation has complicated even more now by the Serb List, due to the problems relating to the creation of the Association of Serb Communes.
The issue of the creation of the army was also discussed during the visit of the vice Assistant Defence Secretary of the USA, Michael Carpenter in Pristina.
Carpenter promised the support of USA in the process of turning Kosovo Security Force into an Army.
"Whatever this process is, it must go through adequate constitutional processes and legislation changes. We back this process, but this must go through adequate steps and unfortunately, there are no shortcuts", Carpenter said. /balkaneu.com/