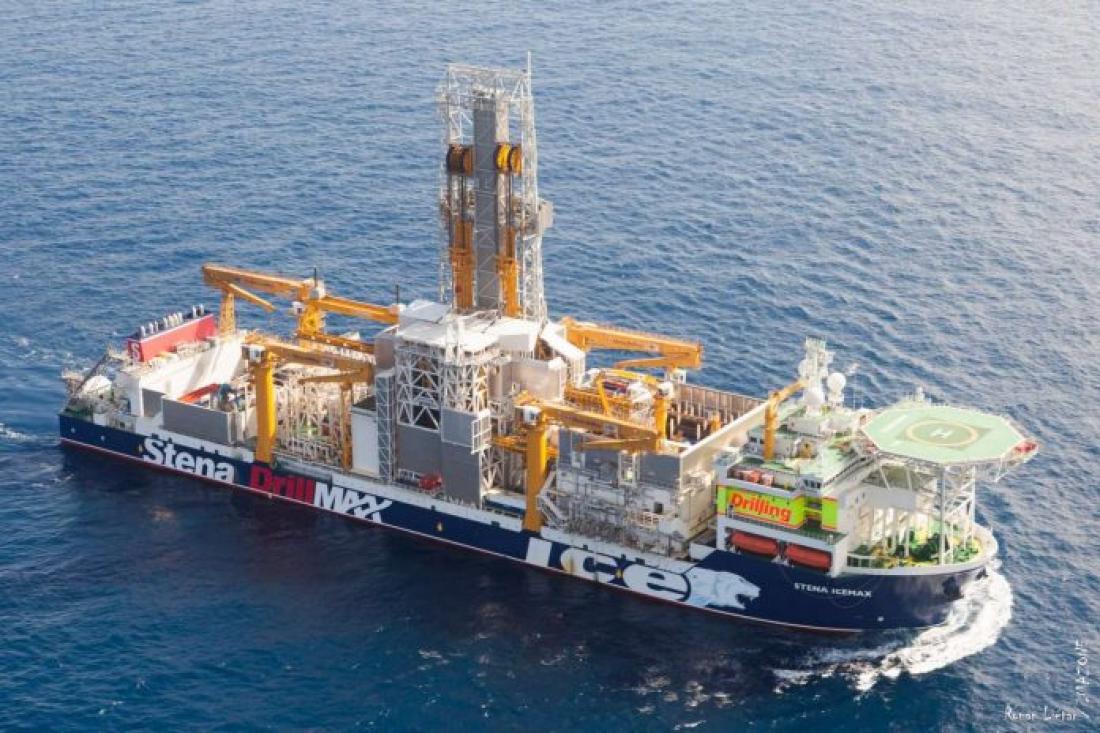 The drilling rig of US firm ExxonMobil-Qatar Petroleum got to work in block 10 of the Cyprus Exclusive Economic Zone (EEZ), according to the country's Minister of Energy, Giorgos Laktotropis.
The Assistant Secretary for the Bureau of Energy Resources (ENR) at the U.S Department of State, Francis Fannon, who is in Cyprus as part of his tour of the Eastern Mediterranean region (particularly Israel and Egypt), reiterated the US' "standing position that it recognizes the right of the Republic of Cyprus to develop its natural wealth".
Nicosia sees particular significance and importance in the US officials' statement as it came just hours after the threats voiced by Turkish Energy Minister Fatih Dönmez, who made it clear that Turkey would declare the permits issued by Cyprus for drilling for natural gas in its territorial waters "illegal".
The issue of the Eastern Mediterranean gas fields continues to be of concern to the German press, with Frankfurter Rundschau arguing in an article that "tensions between Turkey and Cyprus for raw materials in the Eastern Mediterranean are increasing" in the presence of ExxonMobil's Stena Icemax drilling rig in block 10, "approximately 150 km southwest of the divided island".
According to Frankfurter Rundschau, "the deposits that have been identified to date are worth billions and therefore have raised strategic claims to the poor in raw materials Turkey".
The German correspondent points out that "a crucial role in the conflict is played by the unresolved Cyprus problem. Due to Turkey not recognizing Cyprus, it also does not recognize its right to grant licenses for drilling and calls for the sharing of gas fields with the "Turkish Republic of Northern Cyprus" only recognized by Ankara. To add to this is the fact that Turkey does not raise claims only on block 10 but in other parts of the Cyprus EEZ too. The Cypriot government explains that it will distribute profits on fair terms, but only if a peace solution has already been found for Cyprus, which, after the failure of the last negotiations, is farther than ever. "
"The Cyprus problem is also related to Ankara's refusal to sign the International Convention on the Law of the Sea, which concerns the exploitation of underwater deposits. Instead, it adopts the arbitrary view that only continental countries are entitled to the 200-nautical mile zone (EEZ), not islands like Cyprus. Based on this view, the deposits are located in a Turkish jurisdiction, but simultaneously overlapping with the EEZs of Israel, Lebanon and Egypt, countries with which Cyprus plans to share. In response, Turkey began to strengthen its naval force. This creates a new, dangerous source of crisis in Europe," Frankfurter Rundschau stresses.
Finally, the report notes that "instead of Nicosia utilizing resources as a tool for reconciliation with Turkey, on the contrary, through the energy alliance with Israel and Egypt, as well as the planned East Med pipeline, the isolation of Ankara and tensions are increased". /IBNA