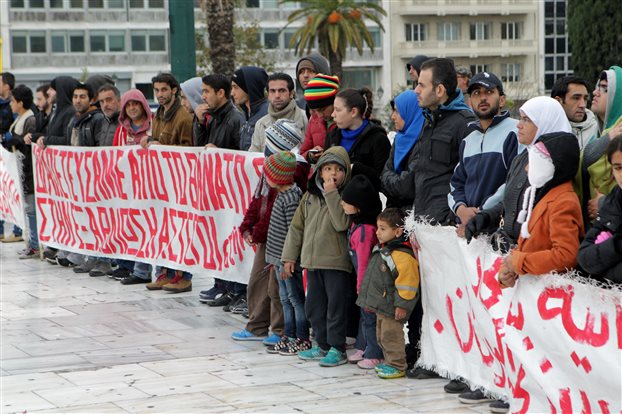 By Spiros Sideris – Athens
Around 200 Syrians, families with young children, continue for a fifth day their protest in the Constitution Square, asking to be recognized as war refugees and to resolve the issue of housing and their medical care.
Families are day and night in the square, with banners on the steps opposite the Parliament bulding.
They say that they are refugees of war and seek to have their refugee status recognised, as well as a solution to be found for the acute food and housing problems they are facing.
They also ask to be provided with medical care, especially to the children who are with them.
For now, they say, they addressed a single doctor of Syrian origin who lives and works in Athens, but apparently he is not enough to meet the needs of so many people.