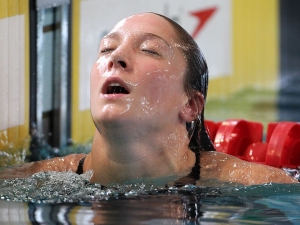 Slovenia secured six medals already on the first competition day of the Mediterranean Games in Mersin, Turkey on Friday: two golds, three silvers and a bronze. Swimmer Anja Klinar became the first to bag two medals, a gold in 200m medley and a silver in 400m freestyle.
Three of Slovenia's first-day medals were won in judo. Vlora Beđeti won the women's under 57kg category, and two silver medals went to Petra Nareks in women's under 52kg and to Andraž Jereb in men's under 66kg.
On the way to her first gold medal, Beđeti defeated Greece's Sofia Tsolani, Tugba Zehir of Turkey and then Italy's Martina Lo Giudice in the final.