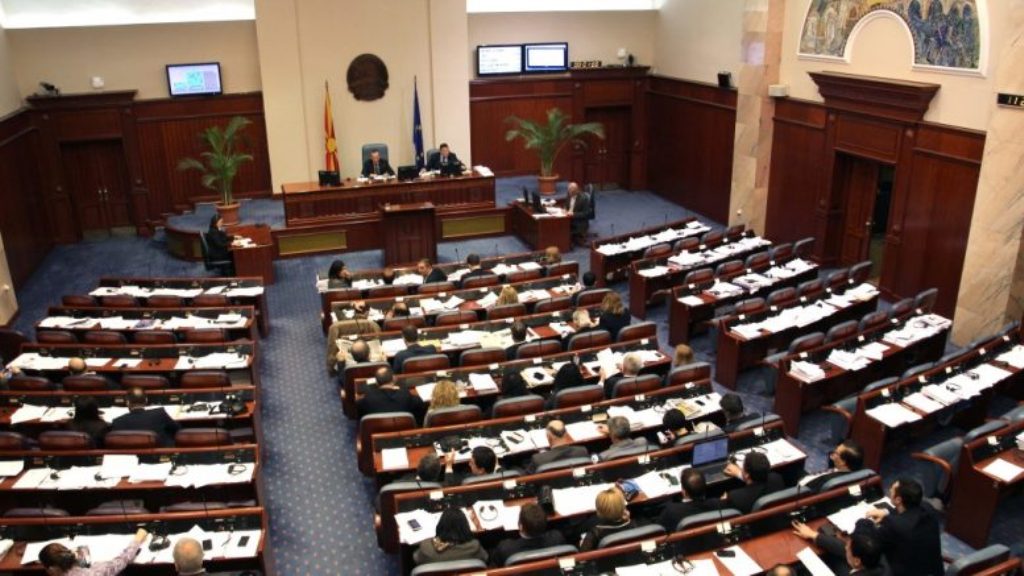 Today is day four of the parliamentary debates in FYROM. MPs are discussing  the election of the chairman and members of the committee for nominations and also the election of the speaker of Parliament.
51 VMRO-DPMNE MPs have requested to speak in the past three days of debates, but only 3 of them have managed this, due to the retorts exchanged between MPs.
VMRO-DPMNE is asking for what they consider to be as "Tirana's Platform" to be rejected, as it ruins the sovereignty of the country. This party insists that the fresh elections are the only way to solve the crisis.
Meanwhile, SDSM and BDI said that Nikola Gruevski's party is intentionally blocking parliamentary proceedings, in order for the political crisis to escalate even more. According to them, the only solution to this crisis is the election of the speaker of Parliament, the confirmation of the new majority with 67 MPs led by SDSM and BDI and the formation of a government led by the social democrat Zoran Zaev. /balkaneu.com/