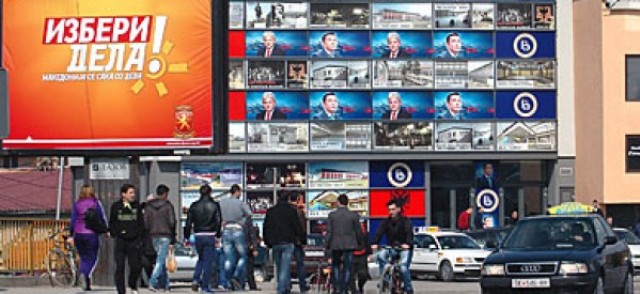 Skopje, April 5, 2013
Today is the last day of campaigning for the second round of local elections in F.Y.R.O.Macedonia.
The second round of April 7 will be held in 29 communes and the Capital city, Skopje. Political parties will hold concluding rallies tonight in the main communes where the race is still on. In addition, due to irregularities, reruns will be held in the Strumica and Dollnen communes.
Albanian parties' candidates will be part of runoffs in Tetovo, Gostiva, Struga, Çair, Haraçine, Vrapçishte, Teacë. Albanian vote will be decisive in the runoffs in Kumanova, Butel, Renje, Manastir, etc.
Forty-nine commune chairs were elected in the first round of voting on March 24. According to F.Y.R.O.Macedonia's decentralization plan, the country is made up of 80 communes and the City of Skopje.  Over 1.7 million people voted in the first round of voting. /ibna/