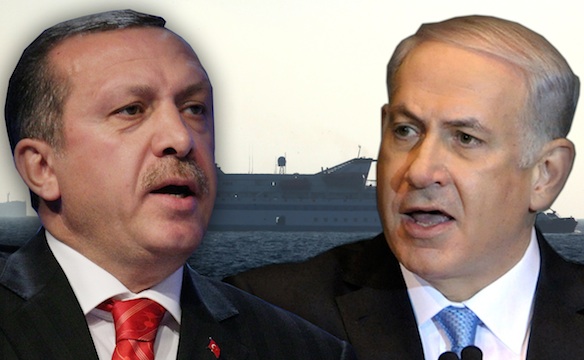 Ankara, January 15, 2015/ Independent Balkan News Agency
By Manolis Kostidis
"Netanyahu is a criminal like the terrorists in Paris"
Turkish prime minister Ahmet Davutoglu reacted strongly against some Turkish media that tried to republish the magazine Charlie Hebdo.
Turkish Prime Minister at the press conference before leaving for Brussels – after reminding that he went to Paris because his country is against any act of terrorism – stressed that "freedom of the Press is not freedom to insult our Prophet Muhammad. Whoever prints these things challenges. Our citizens, who can tolerate any insult to their person, cannot do the same to insults to our Prophet. In this country will not allow insults to the prophet Muhammad, this is our clear position. We have also explained this to the Media".
Davutoglu also referred to the new tension that has erupted between Tel Aviv and Ankara on the presence of Benjamin Netanyahu in Paris. Davutoglu, after stating that Erdogan is right to lay blame on the Israeli prime minister, said that "the crime against humanity that has been done by terrorists in Paris is no different from what Netanyahu does, leading a government that slaughters children in Gaza , demolishing homes in Palestine, which has turned killing a Palestinian into a casual event and massacred our citizens on a ship that was sailing in international waters".
Erdogan had reacted strongly to the presence of the Prime Minister of Israel to the Paris march and had said that "Netanyahu has no right to be there, after slaughter nearly 2,500 Palestinians, mostly civilians, killed by Israel in Gaza last summer. How can you face one who exercises state terrorism".
"The civilized, politically correct silence of Europe against an anti-Semitic bully , such as Erdogan and his gang, takes us back to the 1930s", was the harsh response of the Foreign Minister of Israel Avigdor Lieberman.