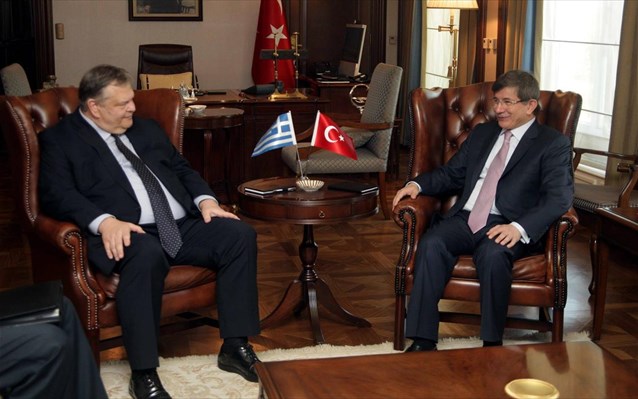 By Manolis Kostidis – Ankara
Next Friday, December 13th, Ahmet Davutoglu will visit Athens for talks with Greek counterpart Evangelos Venizelos. Interestingly enough, after his visit to Greece, the Turkish minister travels to the occupied part of Cyprus.
According to sources, the Turkish side wanted Davutoglu to visit Athens before Greece takes over the rolling EU Presidency on January 1st.
Talks between Davutoglu and Venizelos are set to focus on the Cyprus issue. Ankara is not happy with Athens's refusal for talks between Greek Cypriots of Ankara and Turkish Cypriots of Athens to proceed. Essentially, the biggest obstacle to such a meeting is the arrival of the representative of the Turkish Cypriots which the Greek government has so far not seen positively.
Evangelos Venizelos visited Turkey in the summer when the plan for the organization of the 3rd Higher Cooperation Council in 2014.
Turkey wants to open a chapter in its accession negotiations during the Greek presidency.