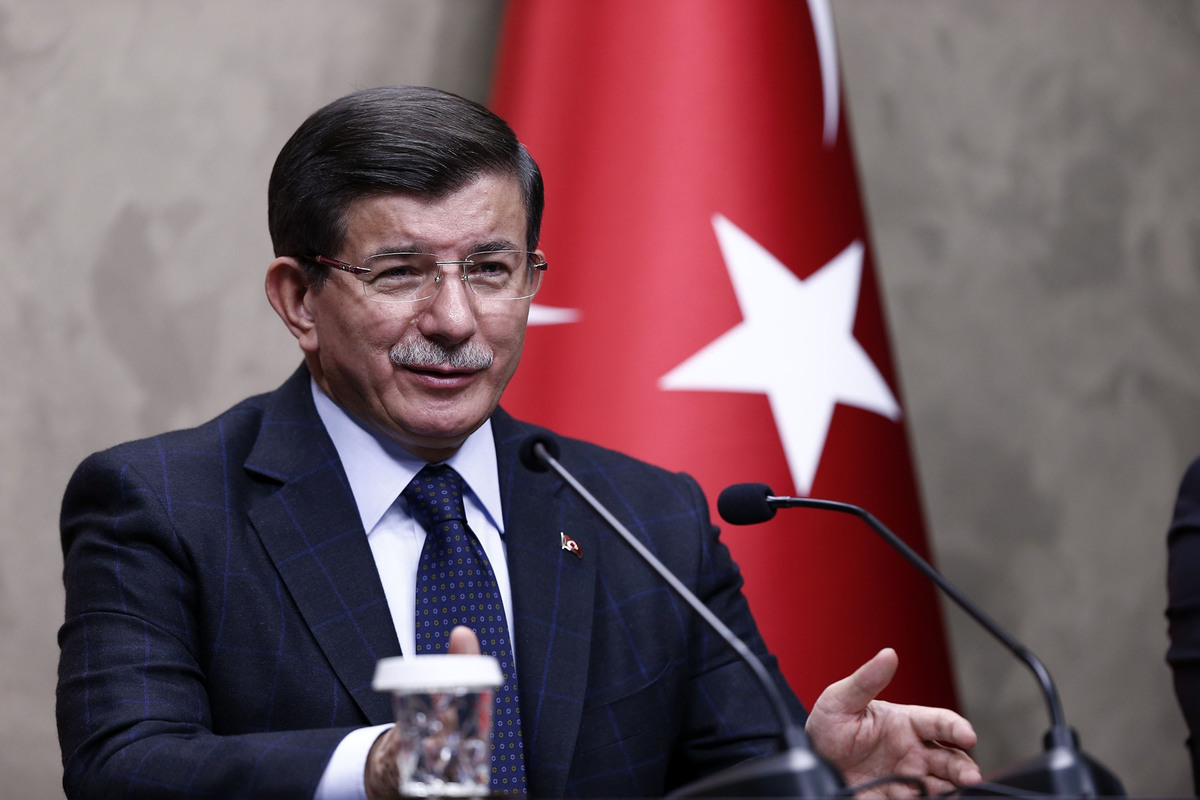 Ankara, December 2, 2015/Independent Balkan News Agency
Turkish Prime Minister Ahmet Davutoglu said Tuesday that the government will take measures that minimize the negative effects of the turbulent relation with Russia due to the downed warplane.
In a televised interview with private network HaberTurk, the turkish premier said the measures would be made public.
"If there will be harm in export and import balances or Turkey's investments in Russia or energy field, the harm will be a mutual one," said Davutoglu.
Regarding the possibility of Russia cutting natural gas supply to Turkey, Davutoglu said: "I don't think Russia would resort to that because there are serious, mutual engagements, mutual rights and commitments that come from international law."
"Yet, we have to be prepared for the worst possibility," he added.
Concerning Moscow's ban on Turkish imports of vegetables and fruits, Davutoglu said there was no shortage of markets in the world for Turkey to deal with.
The Turkish premier underlined the "permanent roots" of Turkish-Russian relations.
"If Turkish airspace had not been violated, such a crisis would not have occurred," he said. "Turkey is not a party that initiates an intentional crisis. Turkey is not a party to escalate a crisis. Turkey made an extremely defensive move to protect its own airspace and did not do anything provocative or offensive against anyone."
"If the plane had not been stopped and had attacked one of our cities, everybody would be asking: 'Why did the Turkish armed forces not perform their duty? Where was the government?'" he added.
Davutoglu also addressed claims by Russian President Vladimir Putin, who said Turkey was buying oil from Daesh.
"Is there a Daesh militant in Bayirbucak region which is bombarded by Russians? No. So is there a possibility of Daesh oil to be there? No. Is there a document suggesting Turkey buys oil from Daesh? No."
Concerning the aborted meeting between Russian Foreign Minister Sergey Lavrov and Turkish Republic of Northern Cyprus (TRNC) Mustafa Akinci meeting, Davutoglu said: "It is not true that Lavrov rejected [meeting with TRNC president] because of Turkey-Russia relations. What happened is Akinci rejected meeting with Lavrov because he demanded to meet in the buffer zone."
Since the downing of a Russian warplane that violated Turkey's airspace near the Syrian border on Nov. 24, Russia has announced a range of sanctions against Turkey.
Among the sanctions imposed by Moscow is the end of visa-free travel and a ban on Turkish food products. Russia has also called on its nationals to boycott Turkey as a tourist destination.
Source: The Journal of Turkish Weekly