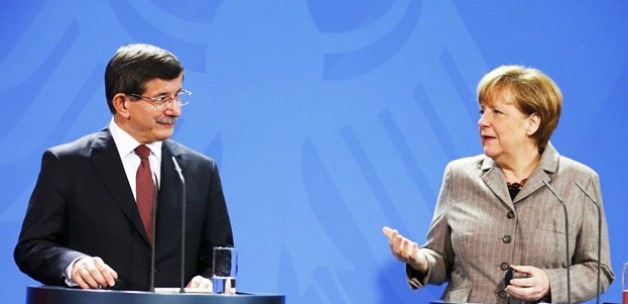 Ankara, January 12, 2015/ Independent Balkan News Agency
By Manolis Kostidis
The Turkish authorities confirmed the information of the Wall Street Journal, that Hayat Boumedienne, the companion of Amedy Coulibaly, the butcher of Monrouz, entered Syria on January 8 passing from Turkey.
This information was announced by Turkish Foreign Minister Mevlut Cavusoglu, who said that Boumedienne arrived at the Istanbul Airport via Madrid, on January 2, and stayed at a hotel in Kadıköy.
"After January 8 he crossed to Syria; that is what is derived from telephone conversations", Cavusoglu said.
Immediately after his meeting with Angela Merkel in Berlin, Turkish Prime Minister Ahmet Davutoglu, said that "no one had warned Turkey on that name, and after the attacks the Turkish authorities discovered the course of this woman by themselves", and argued that "no one can blame neither Turkey nor Spain".
Turkish Prime was irritated with a journalist who asked him "if he believes that Turkey should take more measures against the Islamic State, as well as the border with Syria".
Davutoglu said that "Turkey opened its borders, not to support some organisations, but to save the refugees from Syria, whose number exceeds 2 million persons. If we closed our borders tomorrow, and children died, who would be to blame?", he wondered and added that" Turkey has deported 1500-2000 foreigners whose names are included in an international list of 7,000 persons, which has been established by the secret services. Our border with Syria is 911km long and we are trying to do everything we can to guard them".
The leader of the Republican People's Party Kemal Kilicdaroglu, however, said that "the government has left Turkey to slide in the swamp of terrorism. The government conducts its foreign policy by supporting terrorist organizations".