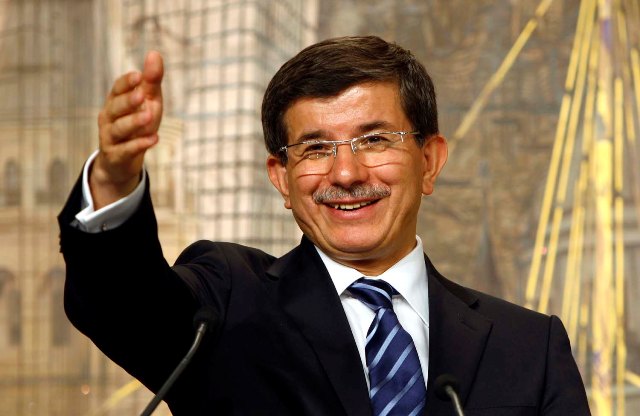 Tirana, October 5, 2013
Foreign Minister of Turkey, Ahmet Davutoglu said today during  a joint press conference with the Albanian Minister of Foreign Affairs, Ditmir Bushati that Turkey considers Albania like a neighboring country, although the two countries don't share a border together.
Davutogli said that during the talks with the Albanian counterpart, he talked about joint meetings of the two governments. "We talked about the drafting of a document of strategic partnership and steps forward will be taken in this aspect. This project is very important for us and it consists on future joint meetings between the two governments. This shows the importance that we pay to this", said the Turkish minister.
The Turkish minister said that the success of Albania in the process of integration and reforms is the success of Turkey. He talked about the relations between the two countries in the domain of economy, stressing that Turkey is interested to strengthen them.
On his part, minister Bushati said that Albania considers Turkey as a strategic partner. He stopped on the economic projects, adding that the government of Albania will turn words into concrete words. Bushati said that the composition of the Turkish delegation during the visit to Tirana is a testimony of seriousness of relations that exist between the two countries. /ibna/