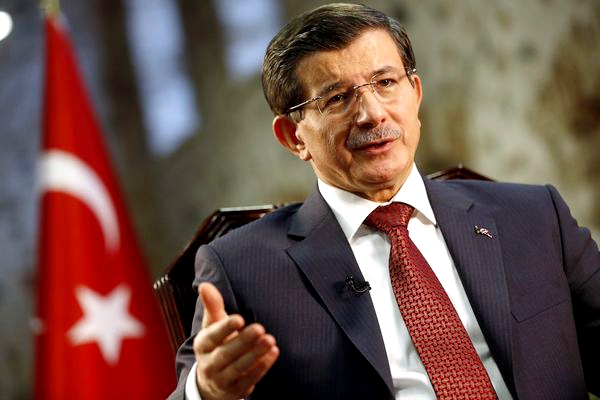 Ankara, May 5, 2016/Independent Balkan News Agency
By Manolis Kostidis
Erdogan becomes the undisputed dominant figure in Turkey
On May 22 the AKP Congress
The crisis that many were waiting and discussing in Turkey finally erupted. Prime Minister Ahmet Davutoglu decided to leave the office immediately after he met with the country's president Recep Tayyip Erdoğan.
The two men met in Ak Saray on Wednesday evening and officially announced that the ruling AK party will go to a congress on May 22 where Davutoğlu will not be a candidate!
For several months there was disagreement between the two men. The Turkish premier was becoming increasingly annoyed the interventions of Erdogan, such as on the parliamentary candidates lists, the list of the cabinet, etc.
According to information, the Turkish president did not eye well the excessive publicity Davutoğlu received, such as in the case of the agreement on the lifting of visas with the EU, which the latter presented as was the work of his government, etc.
There is perhaps no coincidence that the European Council President Donald Tusk stated that the EU takes into account and negotiates on the refugee issue with the elected Turkish government and the prime minister of Turkey.
The crisis culminated on April 29 when Davutoğlu, while visiting Qatar, found out that at Erdogan's order, the Central Committee of the AKP had gathered the necessary signatures to force him to cede the right to appoint the presidents of local organisations. He was forced to back down and accept this transfer of power. There are some in Turkey who speak of an "Erdogan intervention", while others take it even further and speak of a "political coup".
The Turkish newspaper Cumhuriyet says the Turkish president "found that the secret services, the army and the ministry of Foreign Affairs are becoming more and more supportive of the premier's positions and this is something Erdogan considers dangerous".
Davutoglu was re-elected as prime minister six months ago with the staggering 49.5%.