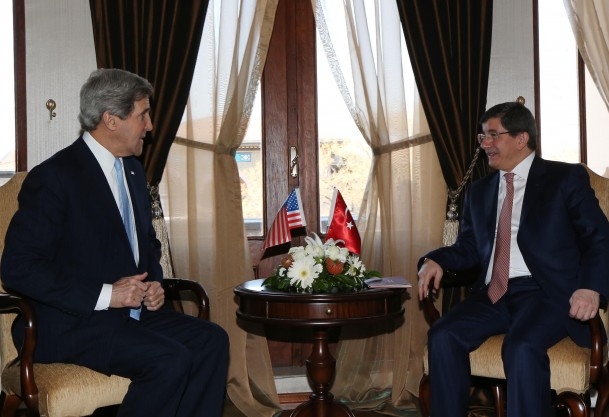 Review by Christos T. Panagopoulos
Turkish Foreign Minister, Ahmet Davutoğlu has asked U.S. Secretary of State John Kerry for an explanation following reports of covert U.S. surveillance of Turkey's diplomatic missions.
According to the daily Hürriyet, Mr. Davutoğlu said: "I expressed to him [Kerry] that we demand an explanation related to the bugging scandal. Kerry told me that they had limited information on the issue but they will share the data with us after they complete the necessary work".
He added also that "In principle, we think that such incidents shouldn't happen between allies like the United States, Turkey or the EU. We will evaluate the situation after we get the explanation and information from the U.S., however we shared the situation with Kerry in a friendly way".
The spying incidents were revealed after several classified documents were leaked by Edward Snowden, a former NSA agent, who is currently being wanted by U.S. authorities and is at the moment remaining at Moscow's National Airport Transit, asking for political asylum in order to avoid arrest.
Sources: Anadolu Agency, Hürriyet