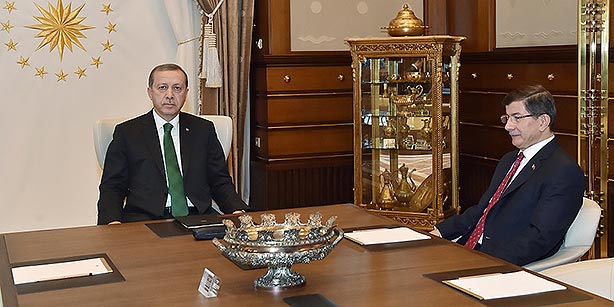 Ankara, July 9, 2015/ Independent Balkan News Agency
By Manolis Kostidis
Thirty two days after the elections in Turkey, Ahmet Davutoglu received the mandate to form a government by Recep Tayyip Erdogan.
Davutoglu today will begin meetings with the opposition parties in an effort to form a coalition government. The Turkish prime minister has a margin of 45 days and in case of a failure the Turkish president will give the mandate to the leader of the Republican People's Party. Davutoglu must complete the first round of contacts with the leaders of the opposition by July 15.
The President of the Nationalist Action Party (MHP) Devlet Bahceli gave signs of possible cooperation with the AKP, as he said "we are ready to make sacrifices for the good of the country".
But political analysts argue that Erdogan attempts to delay proceedings, since in August, the Turkish president wants the Davutoglu government in power, for the upcoming reshuffle in the Turkish Armed Forces.
There are reports that the AKP could bring obstacles to efforts to form a coalition government, to lead the country into early elections, which Erdogan hopes for better result that will enable him to change the constitution, granting him more executive powers.