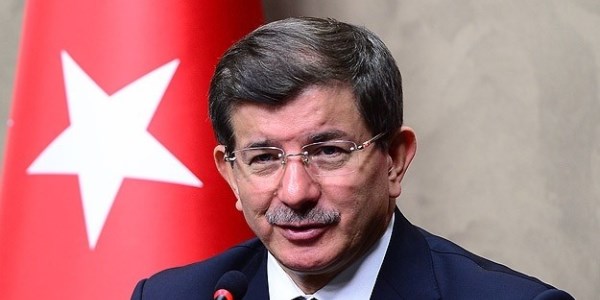 Ankara, July 27, 2015/ Independent Balkan News Agency
By Manolis Kostidis
The Prime Minister of Turkey Ahmet Davutoglu makes it clear that his country does not intend to carry out a ground operation in Syria.
Speaking with Turkish newspaper editors, Davutoglou said that Turkey's goal is "not to have ISIS at our borders. It would be good if there are moderate opposition forces there and is there an air cover for them".
The Turkish prime minister said that Turkey would have already acted to the attack of the ISIS suicide bomber in Suruç, where 34 people were killed. "But it was followed by the attack of the PKK with two policemen dead. So we had to take action on two fronts", he said.
Within 48 hours, 890 people have been arrested in Turkey on charges of action or participation in ISIS or the PKK!
At the same time, there is a clear attempt by the Turkish government to isolate the pro-Kurdish party HDP on charges of cooperation with the PKK, which Ankara equates with ISIS.
On Sunday, Ahmet Davutoglu phoned the leader of Republican People's Party (CHP) Kemal Kılıçdaroglu and as the leader of the MHP Devlet Bahçeli and informed them about the air strikes in recent days held in Syria and northern Iraq. But Turkish Prime Minister did not inform the HDP which has 81 seats in the Turkish parliament as it is considered to have cooperation with the PKK and does not condemn the armed action of the organization.
For a 4th night Turkish F-16 fighters that took off from the air base of Diyarbakır struck at targets of ISIS in northern Syria. There were other air raids on Mount Kandil in northern Iraq, where there are important bases of the PKK.
pposition newspaper Sözcü, with a front page publication claims that "the plan of the government is to cause chaos in the country, to have early elections, for the HDP to fail to pass the election threshold and the votes of the MHP to go to the AKP. Blood is flowing in the country on a daily basis".