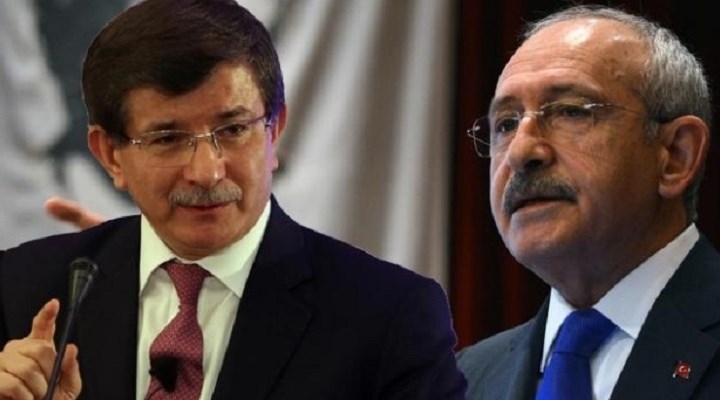 Ankara, July 16, 2015/ Independent Balkan News Agency
Both the nationalists and the Kurds refused cooperation with the AKP
By Manolis Kostidis
Despite the refusal of the nationalists and Kurds to participate in a possible coalition government with the AKP, Ahmet Davutoglu gave signs of hope for the formation of a large coalition with the Republican People's Party (CHP).
The Turkish Prime Minister said that "talks between the AKP and CHP are advanced… we have agree on the method, the process will proceed to the CHP".
The optimism of the Turkish Prime Minister is not shared by members of the CHP, who say the first meeting between the two sides has been completed and emphasize that is still much that need addressing, in order to set the foundation of a possible cooperation.
In the previous days, Davutoglu had meetings with the leaders of all parties, with the presidents of MHP Devlet Bahceli and the HDP Selahattin Demirtas making it clear that they do not want to cooperate with him.
Turkey is without a government since the elections on June 7 and Davutoglu remains in power as caretaker prime minister. In the elections the AKP, for the first time since 2002, lost its parliamentary majority.
The party needs to find now a minor government partner or face new elections.
One of the main obstacles of a possible AKP-CHP cooperation is Recep Tayyip Erdogan. The CHP wants to limit the president's powers and wants to put obstacles in the plans of the Turkish president for increased administrative powers.
The question what stance will Davutoglu adopt, as the AKP is completely controlled by Erdogan.
The second round of talks on forming a coalition government is expected to take place next week as today is the religious festival of the Muslims, the Bayram, and for the next four days, no politician will be in Ankara.
Political analysts believe that he will clarify the political landscape won't clear before August and persist in the view that the possibility of a new election is the most likely scenario.
The Finance Minister of Turkey Mehmet Simsek reported that a new election would have a negative impact on the economy and suggests expediting government formation procedures to remove the uncertainty.
Iran brings optimism in turkish economy
Good news for Turkey's economy is considered the Iran-West agreement on the control of the nuclear program of Tehran. The opening of trade and the new opportunities that are presented for turkish companies and turkish exports are considered important news that will enhance growth.
Ankara hopes that cheaper oil and gas from Tehran will boost the turkish economy.
"Even if the price per barrel remains at current levels, Turkey will save up to USD 13 billion each year", predicted the Turkish Energy Minister Taner Yildiz.