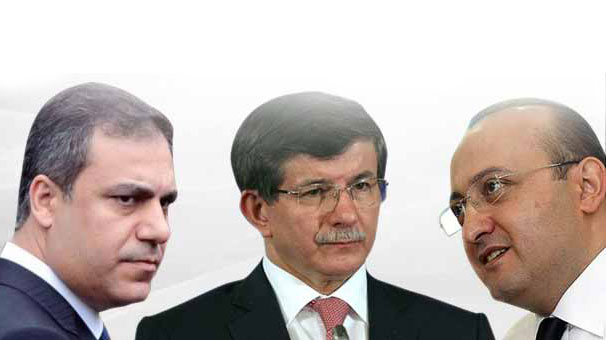 By Manolis Kostidis – Ankara
The successor of Recep Tayyip Erdogan will soon be revealed in Ankara. After his election to the presidency of the country, before officially assuming his duties, Erdogan seems to want to give the chair of the Prime Minister to the current Foreign Minister Ahmet Davutoglu and closes the door to the current President Abdullah Gul. Already, several leaks from the ruling AKP announce that the "base" of the party wants Davutoglu as Prime Minister. At the same time, many reports in the Turkish press also mention the name of the current Foreign Minister.
Already scenarios in Ankara also mention the name of Davutoglu's successor at the Foreign Ministry. According to reports, the current Head of the Turkish intelligence services (MIT), Hakan Fidan, will take office once Davutoglu takes over as Prime Minister. These two men, who have already been collaborating to determine the foreign policy of the country, will now formalize this cooperation.
The new deputy Prime Minister will be Yalçın Akdoğan, who is considered among Erdogan's closest colleagues and his advisor on policy matters. Numan Kurtulmuş will be named as second deputy Prime Minister. Kurtulmuş is an Islamist and joined the AKP in 2012 after his own party closed.
A big question mark surrounds the political fate of Ali Vabacan, who is a Deputy Prime minister and responsible for economic policy. Political analysts say Erdogan does not want Babacan present in the new government as the two men share different views on economic policy. Babacan is in favor of maintaining interest rates at current levels, while Erdogan insists on their immediate reduction. But Vabacan has great prestige in the international markets and his eventual removal could cause turmoil in the Turkish economy.
The AKP will elect its president on August 27, one day before Erdogan assumes his duties as President from Gul.