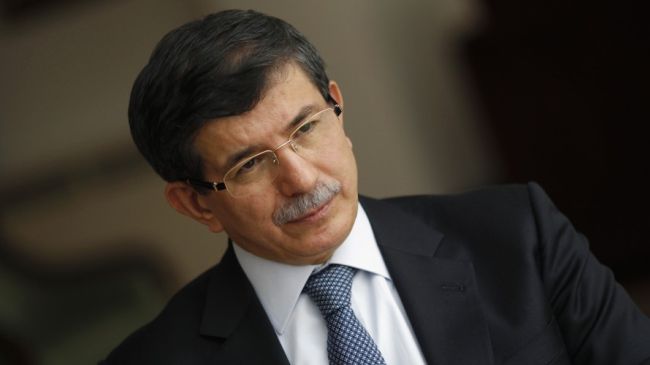 By Manolis Kostidis – Ankara
Turkish Prime Minister Ahmet Davutoglu made a hard statement against Israel, after his visit to the building of the turkish intelligence services (MIT), referring to yesterday's events in Jerusalem saying: "I urge people to support Jerusalem. If Jerusalem passed in the control of only one religion and if the sacred monuments are encroached in such a barbaric manner, there cannot be peace in the Middle East".
"We are talking about brutality by Israel; How can they invade in a holy place for Muslims with such ease? You should know that Turkey was always next to our Palestinian brothers and will remain so.
Davutoglu claimed that Tel Aviv, with these events, is trying to change the agenda in the Middle East when everyone is discussing for Aleppo and Kobani. Now the issue is Jerusalem. "Israel is trying to change the identity of the city".
Yesterday, riots broke out in the "Square of the Mosques" (Al Aqsa), in East Jerusalem, which is the third holiest place of Islam, when the Israeli police entered to disperse masked protesters, police said.
Shock in Turkey for the Mavi Marmara case
The decision that the International Criminal Court does not accept the request for a hearing of the case of the invasion of Israeli commandos on the Turkish ship Mavi Marmara in 2010, resulting in the deaths of nine passengers on board, has come as a shock to Ankara.
Turkey had filed a recourse to the International Court of Justice for the punishment of those responsible in the case with the accusation of "war crimes".
The prosecutors of the Criminal Court judged, however, that there is not enough evidence to substantiate these accusations and refused to hear the case. The decision has caused dismay in the Turkish government and the victims of the ship Mavi Marmara.
The said ship had set sail from Turkey towards Gaza and those involved in the campaign were stating that they were carrying humanitarian aid.
Israel, however, had warned the captain not to approach Gaza and when it was ascertained that the ship approaches the region, Israeli commandos invaded the ship and held it motionless in international waters.