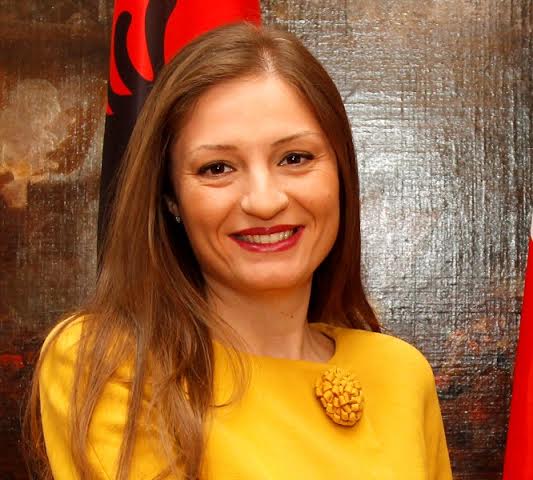 IBNA Analysis/Minister of European Integration in Albania, Klajda Gjosha, analyzes the process of the integration of the country in the European Union. She says that a date hasn't been announced yet for the opening of talks. However, she says that the process is on the right track. Mrs.Gjosha says that there's a functional plan to convince EU countries to speed up integration. Besides this, work is being done on the reforms in Albania. The five priorities are discussed in joint meetings with the EU at the end of next month in Tirana
Tirana, January 20, 2015/Independent Balkan News Agency
By Edison Kurani
Albanian Minister of Integration, Klajda Gjosha says that no date has been announced for the opening of talks between the country and European Union in the process of accession.
Mrs. Gjosha says that work will continue, because Albania is in the right path for the opening of negotiations.
"There's not a date yet, but what's important is that we're on the right path", says Mrs. Gjosha.
But, the ministry that she chairs has a plan to speed up the process: "As a ministry, we will soon resume bilateral meetings with EU member countries, because a good climate has a positive impact for Albania".
Dialogue between Albania and EU will take place at the end of next month. Mrs. Gjosha says that the work has started for the revision of the Guideline with the five priorities and according to her, this is one of the most important parts. "This way, we anticipate the Meeting of the High Level Dialogue, which will be held at the end of February and that will also mark the first visit of Commissioner Hahn in Tirana. This meeting will discuss important topics, our recent achievements, but also the steps that Albania will take until the talks are launched", says Gjosha.
The minister also announced the appointment of the National Committee of Integration. "The appointment of this structure is very important, because this Committee will provide ideas and the platforms as to how Albania will move forward until the launch of talks. This Committee will include all the key actors for the process of integration".
But what are those priorities that which have had a positive performance during this period? Mrs. Gjosha says: "There's been a very good performance in the reform in public administration, fight against organized crime and human rights, a priority which has been praised in every Progress Report".
The minister seems to be "realistic" when she says that there's still work to do: "Of course, the work needed to deliver the 5 priorities has not yet been finalized, it continues every day, but the reform in the justice system is the one that must offer a solution to the process of integration by pushing it forward".
However, justice is not the only "Achilles heel" for the integration process. Land issues are also serious criteria for Brussels. Many Albanian nationals are addressing to the court in Strasbourg to solve their land issues, after waiting many years for their cases to be solved by Albanian courts. The fact is that the issue of land right is the homework that all governments have failed in.
"I'd say that it's true that it's one of the issues which has also gone against the Stabilization and Association Agreement, because it was an issue entirely suspended. Right now, we have given this issue a very high priority. I must say that it was a priority which was neglected", says Mrs. Gjosha, who didn't provide any more details as to what is being done in this aspect. /ibna/